Seventh Grade Rock Music Video Production
In December, the Q300 seventh graders presented their very own music video titled "Rock Hard Abs". Under Sarah Kervin's Musical instruction from the Brooklyn Conservatory of Music, students learned Garage Band digital composing, mp3 sampling and visual choreography for their video over the 10-week enrichment class. This Q300 PTA Funded program was a great start to learning music production.
Edgar Allan Poe Trip Makes Big Connection to Classic Short Stories
The name Edgar Allan Poe brings to mind literary tales of mystery, macabre and haunting lyrical poetry. He is one of America's earliest practitioners of the short story and is generally considered by many to be the inventor of the detective fiction genre. On Nov. 30th, Ms. Annette took her seventh grade Literature class up to the Bronx to visit the Edgar Allan Poe Cottage. "This Classic Short Stories" unit has the upperclassman studying Poe's "The Tell-Tale Heart", "The Black Cat", "Annabelle Lee," "The Bells," and his last published short story, "Landor's Cottage." What makes the fieldtrip so interesting is that Poe wrote some of his greatest literary classics while living in this cottage during the late 1800's. Big thanks go out to Ms. Annette for helping the students develop a deeper connection to the author's personal perspective and unique themes by visiting his home.
Sixth Graders Present "Hoodie" Drama and Art Celebration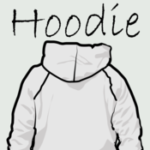 The sixth graders put together an end-term celebration of their first Art block on December 4. Class 601 completed their Drama cycle under Ms. Kathleen with a presentation of "Hoodie", a vignette-style play about the difficulties middle schoolers face in trying to determine whether to go with the group or be their own person. Then parents watched a film showcasing the art done by Class 602 with Ms. Anna, which included works connected to parts of well-known logos along with quotations and comments from the students themselves. It was a wonderful afternoon of art for all of our aspiring students and their families.
Physical Education News
Middle school students have completed a unit in soccer and basketball. Presently students are participating in a volleyball unit. The gym is set with one large volleyball net that creates two courts. Each class is divided into four teams so that two games can go simultaneously. Every day, students get time to practice serving, setting and bumping before the game.