Daily After School Programs
Please check out the Q300 Sponsored After School Services on the Q300 School Site through the links below:
Links to the after-school program websites
---
Recent announcements about the after school programs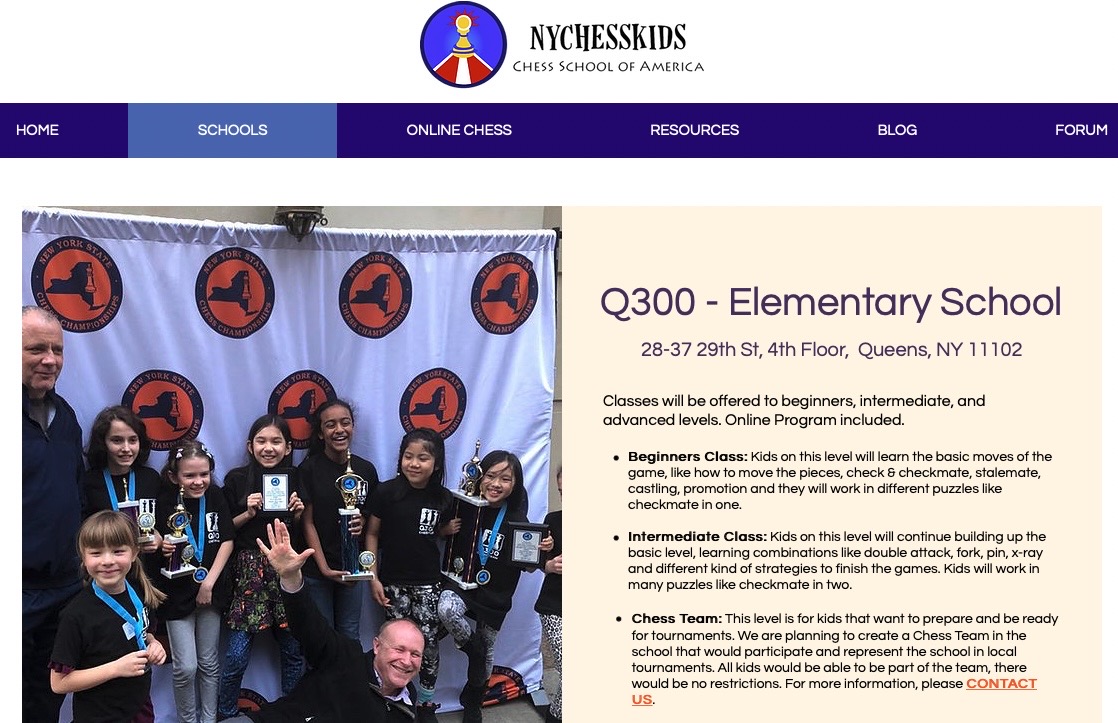 NYChessKids will start the in-person program at Q300 (Lower Division) from September 29, 2021. The program is scheduled from 2:30pm-5:30pm on Wednesday, Thursday, and Friday. The online registration form will become available at https://www.nychesskids.com/q300-elementary-school on Wednesday, September 15, 2021. For inquiries, e-mail nychesskids@gmail.com.
---