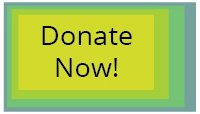 Welcome! The Q300 PTA is launching our annual Direct Appeal fundraising campaign. We ask you to give or raise tax-deductible donations to pay for crucial enrichment programs, services, and resources that deepen your child's learning experience at Q300. The Direct Appeal accounts for over 85% of the net amounts raised. Nearly 100% of your tax-deductible donation goes directly to enriching education at Q300.
Thanks to your generosity, in previous school years, we have hit the ground running by providing enrichment programs and other resources in both the Lower and Upper Division, and organizing community-building events.
Your donation will help fund:
Schoolwide:

Up to $550 per teacher, social worker, and guidance counselors for wish list items, educational supplies, and resources.
Teacher professional development, such as Responsive Classroom training, differentiated instruction and personalized learning workshops, and team building.
Chromebooks, iPads, wireless microphones, stylus pens, and other educational resources.
Air purifiers, masks, and other health and safety resources as well as air conditioners.
Community events such as the September meet-up, fall costume party, and international potluck.

Lower Division (K-4th Grades):

Subject to successful hiring and onboarding, a teaching assistant for each class in kindergarten through 2nd grade and a teaching assistant shared between each class in the 3rd and 4th grades.
Creative movement and visual arts for K-1st grade and recorder music lessons for 2nd grade taught by Arts Connection; architecture for 2nd grade taught by the Center for Architecture; Chess for K-2nd grade by New York Chess Academy.
3rd and 4th grade electives such as dance taught by Alvin Ailey Dance, and musical theater, visual arts (painting and drawing) and music (recorder and ukulele) taught by Arts Connection.
Recess support provided by Asphalt Green.
Support for the Kindergarten Stepping-Up and 4th Grade Moving-Up Ceremonies.

Upper Division (5th-8th Grades):

Support for clubs and electives, including Chess taught by NY Chess Academy, Film-making by Astoria Film Festival, and teacher-led programs such as Debate Team, Math Teams, The Butterfly (Oral Storytelling), Shakespeare Festival, Memory Makers (Yearbook), Knitting & Crochet, Digital Photography, Life Skills, Ultimate Frisbee, Brain Games, Journalism, and Astoria Film Festival.
Year-long 5th grade West African Drumming, Musical Theater, and Digital Music by Arts Connection.
Support for special enrichment field trips and 6th and 7th grade Alley Pond adventure course.
School resources such as laptop carts, printers, library books, microscopes, and gym equipment; and
Support for 8th grade trip and Graduation.
If you have questions or comments about the Direct Appeal, please read this frequently asked questions document 2022-2023 or email us at directappeal@q300pta.org.
What is it and why is it important?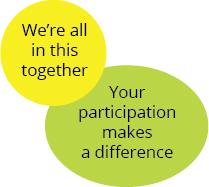 Our Direct Appeal is the PTA's most important annual fundraiser. Nearly 100% of the money raised goes directly to help cover the funding gap between the cost of the enriched education your kids receive and government funding. The Department of Education (DOE) does not provide extra funding to Q300 for its gifted & talented status and Q300 does not receive Federal Title 1 assistance. As a result, we must come together as a community to help raise the funds to pay for crucial enrichment programs, services, and resources.
How much should I give?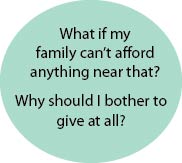 For those who are able to help support the school through the Direct Appeal, please give or raise an amount that makes sense to your family. As in previous years, we have provided suggested amounts, which will help fund our programs and services.
For grades K-4, we suggest that you give or raise $1,500 per student. For grades 5-8, we suggest that you give or raise $1,000 per student.
Each contribution matters, whatever the size. Many potential PTA funders consider family participation a key factor in deciding whether to give grants. By participating in the Direct Appeal – at a level that your family can afford – you show potential funders and others that we have come together as a community to invest in our kids' education.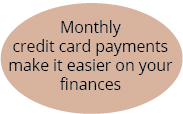 How can I help enrich my child's education?
Make a contribution to the Direct Appeal!
Check: Fill out a direct appeal form (2021-2022) and mail the form and check to the school.
Credit cards: All CC gifts are processed on this webpage. You can pay in monthly installments.
Does the suggested per-student donation level not fit into your family's budget? Consider the "Cup of Coffee" pledge level. How much do you spend on coffee each month? There are 180 school days in the year. If you were to buy Q300 a decent medium sized cup of coffee on each school day for $2.77 that would add up to a total donation of $500.
Make your donation by credit card below
One Time Payment
Monthly Gift
Click "Donate" to donate any amount.

$50
$100
$200
$350
$500
$600
$750
$1,000 (suggested per 5th-8th grade student)
$1,500 (suggested per K-4th grade student)
$2,000
$2,250

Or Scan this QR Code to Complete on your Phone:
---
The Q300 Parent-Teacher Association, Inc. (EIN: 47-2258209) is a 501(c)3 non-profit organization. Your charitable contribution is tax-deductible to the extent allowed by law. For more information see, our IRS Letter of Determination .
If you have any questions, please email directappeal@q300pta.org.
---