Thank you for visiting the website of the Q300 Parent-Teacher Association. All parents and guardians of Q300 students as well as all teachers are automatically members of the Q300 PTA. PTA meetings are held monthly. Our goal is to work together to create and maintain a welcoming community for all Q300 families and to support the administration and faculty in building a school that provides outstanding education to our students based on the values of inclusion, inquiry, and responsibility. See here for more information on Q300 and here for more info on Q300 PTA.
---
Recent announcements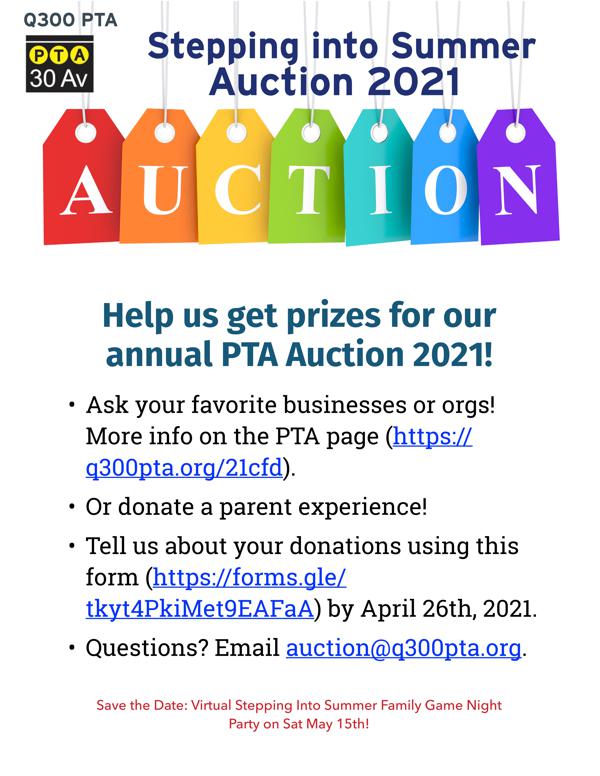 Help us get prizes for our annual PTA Auction 2021 (https://q300pta.org/summer-party2021) Ask your favorite businesses or orgs! More info on the PTA page (https://q300pta.org/21cfd). Or donate a parent experience! Tell us about your donations using this form (https://forms.gle/tkyt4PkiMet9EAFaA) by April 26th, 2021. Questions? Email auction@q300pta.org.
---