Q300 Bus Information
---
Public Bus
The Public Bus is managed by the Department of Pupil Transportation (OPT). Student eligibility for Free Public busing by the Department of Education is determined by the Department of Pupil Transportation. We've compiled some Yellow Bus FAQs from our PTA Community, which may be a great resource for common questions. Please reach out to Q300's Parent Coordinator Jenny Lando at jennylando@q300.org or Bus Coordinator Alexandra schoolbus@Q300.org for specific information about your child.
More information about the OPT bus can be found on the DOE website and the Q300 School website.
NYC Department of Education – Department of Pupil Transportation page:

Q300 Transportation Page:

OPT (public) school bus 2022-2023 Frequently Asked Questions
Below are FAQs for the Public Yellow Bus provided by the Department of Education. The answers are provided by the Q300 PTA community. Please let us know if you encounter any discrepancies, and we can update.
Who coordinates the OPT yellow school bus routes?
The Office of Pupil Transportation determines student eligibility. School bus stops and routes are determined by the Office of Pupil Transportation. If your child is new to Q300 the school busing coordinator will assist you and communicate with OPT on your child's behalf.
What is the website to access yellow bus service information?
You can find your child's transportation information in your NYCSA account. (https://www.schoolsaccount.nyc) Once you log in look for the green box TRANSPORTATION.
How do I contact OPT?
OPT Customer Service Agents are available Monday-Friday from 5:30am to 7:30pm at 718-392-8855
Who qualifies for yellow school bus service? (based on # miles, age, etc.)?
Student eligibility is determined by the OPT (https://www.schools.nyc.gov/school-life/transportation/bus-eligibility)
When will we know if we qualify for the OPT yellow bus and pick-up/drop-off time?
OPT will update bus stops and routes at the end of August. You will be able to see if your child has received a stop in your NYCSA account. You may also email schoolbus@Q300.org to confirm student ridership.
If I want to opt for a Metrocard where can I apply to get one?
Request a Metrocard on the Q300 transportation survey or email schoolbus@Q300.org.
If we qualify for OPT yellow school bus service, can we opt to use public transportation instead and get a student Metrocard?
Yes.
If we want only OPT yellow school bus pick-up in the morning but not afternoon drop-off, are we able to do that? Will we qualify for one-way Metrocard for the afternoon?
If eligible, your child will receive ridership on an OPT bus. You can decide to only use it one way. However, if you have an OPT bus assigned to your child you are not eligible for a student Metrocard as well.
If the OPT yellow school bus ride is over 90 minutes, are we able to contact the OPT to create a new shorter route?
OPT determines all routes. If you have concerns about the route please reach out to the Q300 busing coordinator schoolbus@Q300.org
What are the general pick-up and drop-off times for OPT yellow school buses for the different routes?
Each route has a different pickup time. See your NYCSA account for more information if your child is provided a bus stop.
If OPT yellow bus service is not offered to us, how do we get the Metrocards to use on public transportation?
Request a Metrocard on the Q300 transportation survey or email schoolbus@q300.org.
Is there OPT yellow bus service on the first few days of school?
Yes, but depending on when you requested ridership your child may not be on the bus right away. The Q300 bus coordinator will inform you when your child may board an OPT bus.
Is there OPT yellow bus service on half-days?
Yes. There is Yellow Bus Service on half days. OPT will not issue a new schedule, so we lean on the parent WhatsApp group to get more precise timing on when to be at the bus stop.
Is the OPT yellow bus service for the different routes only for Q300, or is it shared with other schools with the bus doing drop-offs at other schools?
The OPT bus routes are only for Q300 students. The buses aren't shared with other schools. As well, there are separate routes for our Lower Division and our Upper Division.
What are other resources available?
There is a WhatsApp for Q300 Bus Route Members.
---
Private Bus
Parent-organized private transportation options are available for students not well served by OPT buses. Parent volunteers work with families and bus/van operators in areas where there are enough interested riders to establish routes. Current private transportation options for the 2021-22 school year are listed below. Please be aware, these options change year to year and we cannot guarantee the current routes will be available in the future. Routes are typically planned over the summer. New and existing families are typically invited to complete a form beginning in late-Spring. Those responses help us determine what routes will be created for the following year. New routes typically require enough interested riders along a viable route and parent volunteers who are willing to serve as a coordinator.
Current private transportation routes as of September 2021 include:
Brooklyn: Parent-organized private bus service is available to Brooklyn with stops at both the Lower (K-4) and Upper Division (5-8) campuses. Stops are located primarily in Williamsburg, Greenpoint, Fort Greene, and Prospect Heights.
Northeast Queens: Northeast Queens covers the general areas of College Point, Flushing, and Bayside. There is currently no OPT bus option available. There may be limited door-to-door private van service available, organized by volunteer parents, depending on demand and willingness of drivers to cover locations.
Central Queens: A parent-organized bus provides service to Forest Hills, Briarwood, and Jamaica for students in the Upper Division (grades 5-8). There is currently no private bus service to the Lower Division (grades K-4). Contact q300privatebusms@gmail.com for further information.
Western Queens: The Marathon Bus Company covers the general areas of Elmhurst – Jackson Heights – Woodside – Sunnyside – LIC. This limited-seat private van serves 7th and 8th grade families not eligible for the OPT bus service. For more information contact the bus company: Luz Botia – lizzapata4630@gmail.com.
If you are interested in further information, reach out to q300privatebus@gmail.com or the contacts listed above.

---
Recent Announcements about School Transportation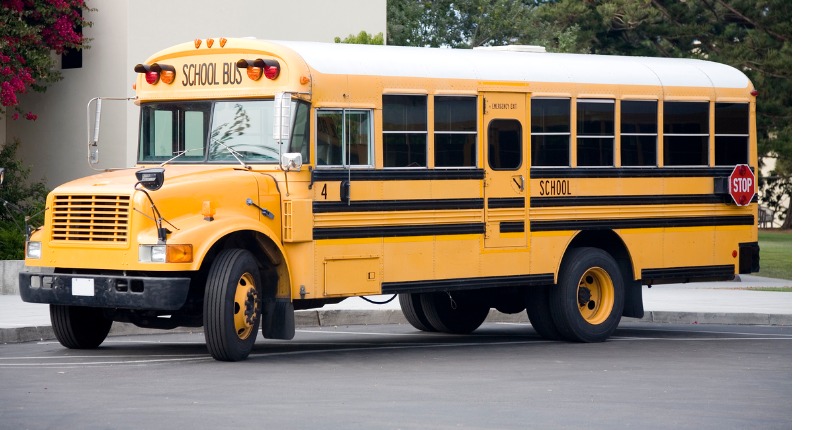 Public bus services are free to eligible families and are provided through The Office of Pupil Transportation (OPT) of DOE. Some parents organized a private bus committee, which helps find alternative transportation option (usually for fees). See http://ps300q.org/transportation.html and https://q300pta.org/resources/bus-info/ for more information. Public (OPT) bus Please review eligibility guidelines to determine if your K-6 […]
---