Welcome!
In an effort to seed a greener future for our students and families, several of our parents have created the Green Seed of the Week. Every week we will share a simple sustainability tip for folks to consider and implement as a collective practice to ensure a safer and healthier future for our children, our families and our planet.
This site will also act as an archive for all our forthcoming environmental tips, so bookmark this page and check back every week. If you have any questions, ideas or would like to contribute to our green discussions, please contact Rachana at rachanas@q300pta.org.
---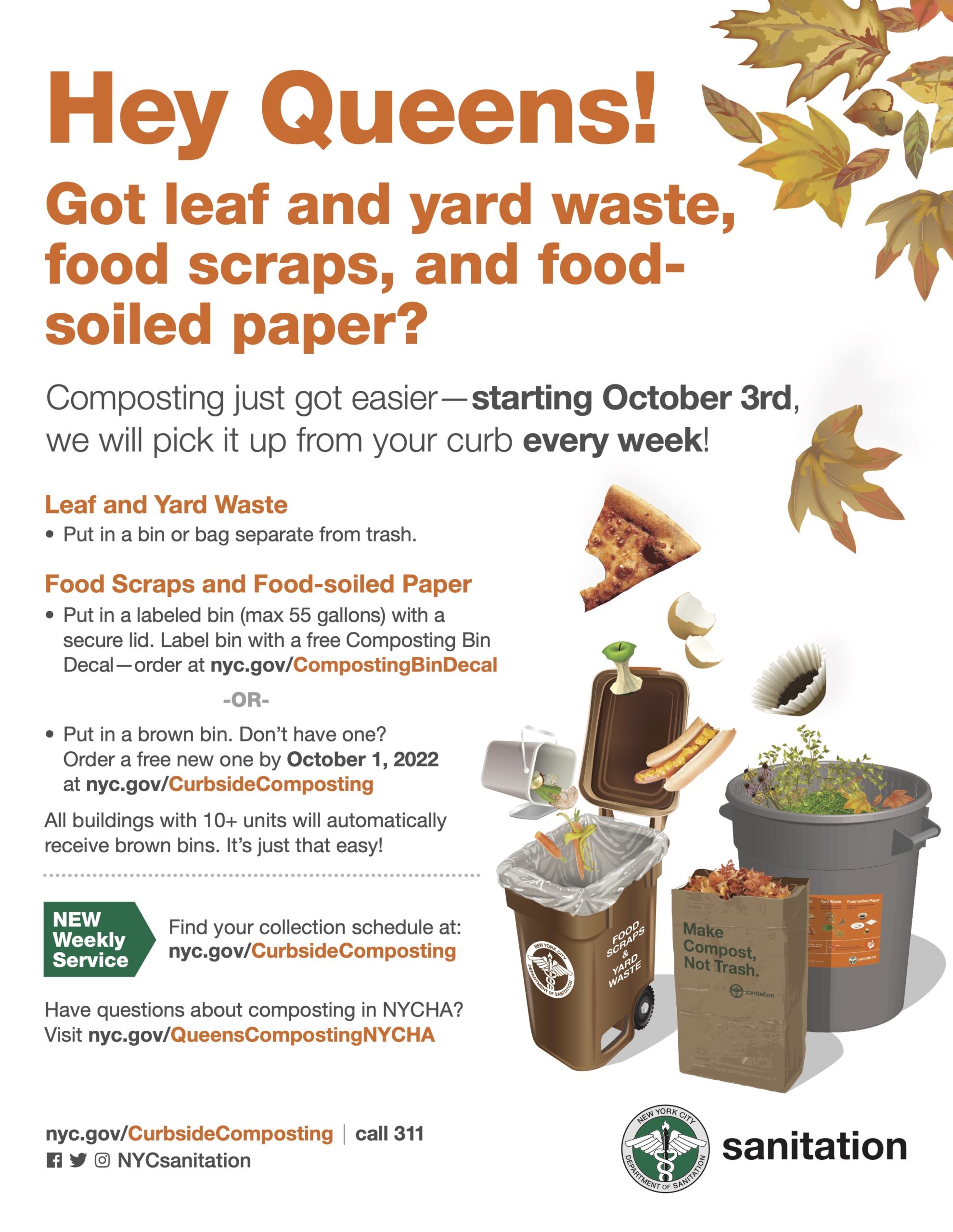 Rachana Shah from Common Ground Compost (and Q300 parent) and Kelly McCabe, Curbside Composting Outreach Associate at Big Reuse, hosted an information session on the NYC's curbside compositing service that started on Monday, October 3, 2022. More information on the curbside composting can be found at the NYC Department of Sanitation's website at https://nyc.gov/CurbsideComposting. You […]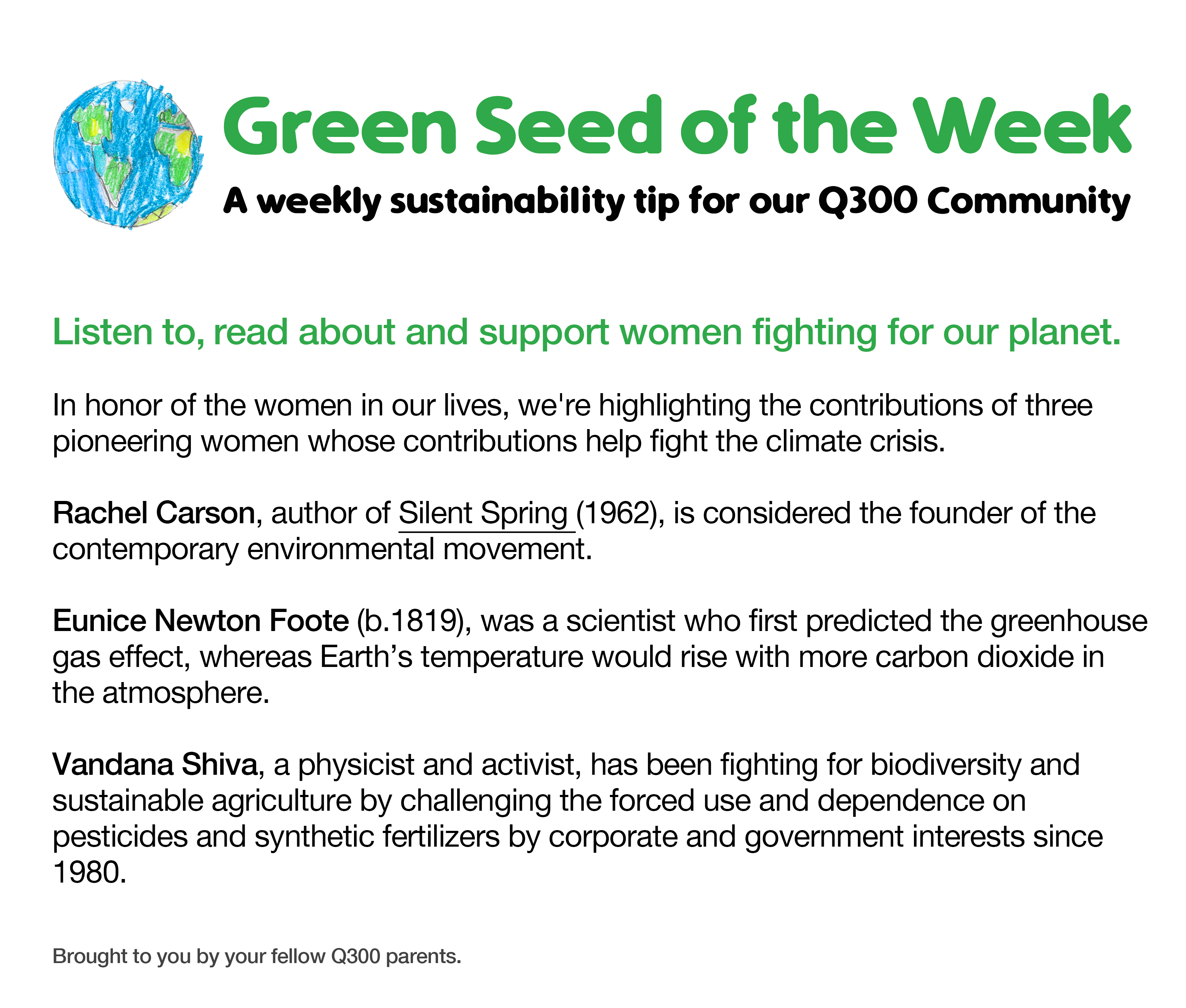 Listen to, read about and support women fighting for our planet. Find out more about Rachel Carson, Eunice Newton Foote and Vandana Shiva: https://www.rachelcarson.org https://www.climate.gov/news-features/features/happy-200th-birthday-eunice-foote-hidden-climate-science-pioneer https://vandanashivamovie.com/vandana-shiva/about-vandana-shiva/
---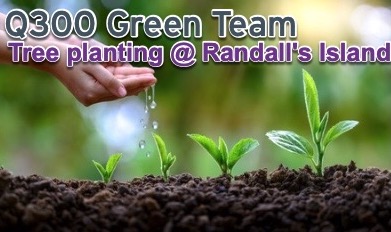 In recognition of Earth Week 2022, Q300's Green Team has organized a Tree Seedling Planting Day in collaboration with Randall's Island Park Alliance on Saturday, May 14, 2022 @ 10am for our Q300 community. We invite Q300 families, teachers and staff to sign up with the form at https://docs.google.com/forms/d/e/1FAIpQLScBLRDGrWiHiiX-7I_dkWtD3VinAPu3F66sweCYZB1kAe0vew/viewform. The Park Alliance will give a […]
---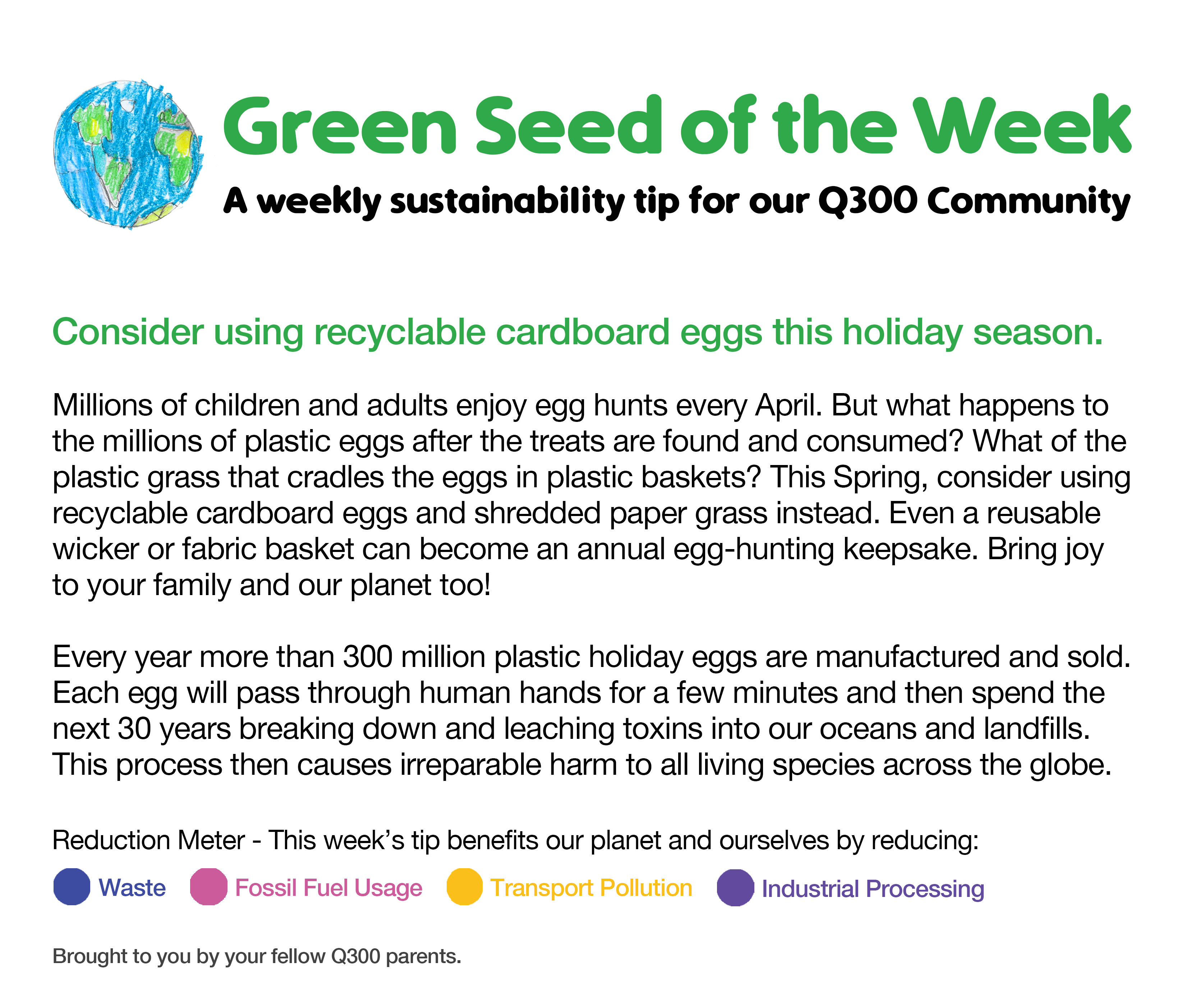 Consider using recyclable cardboard eggs this holiday season.
---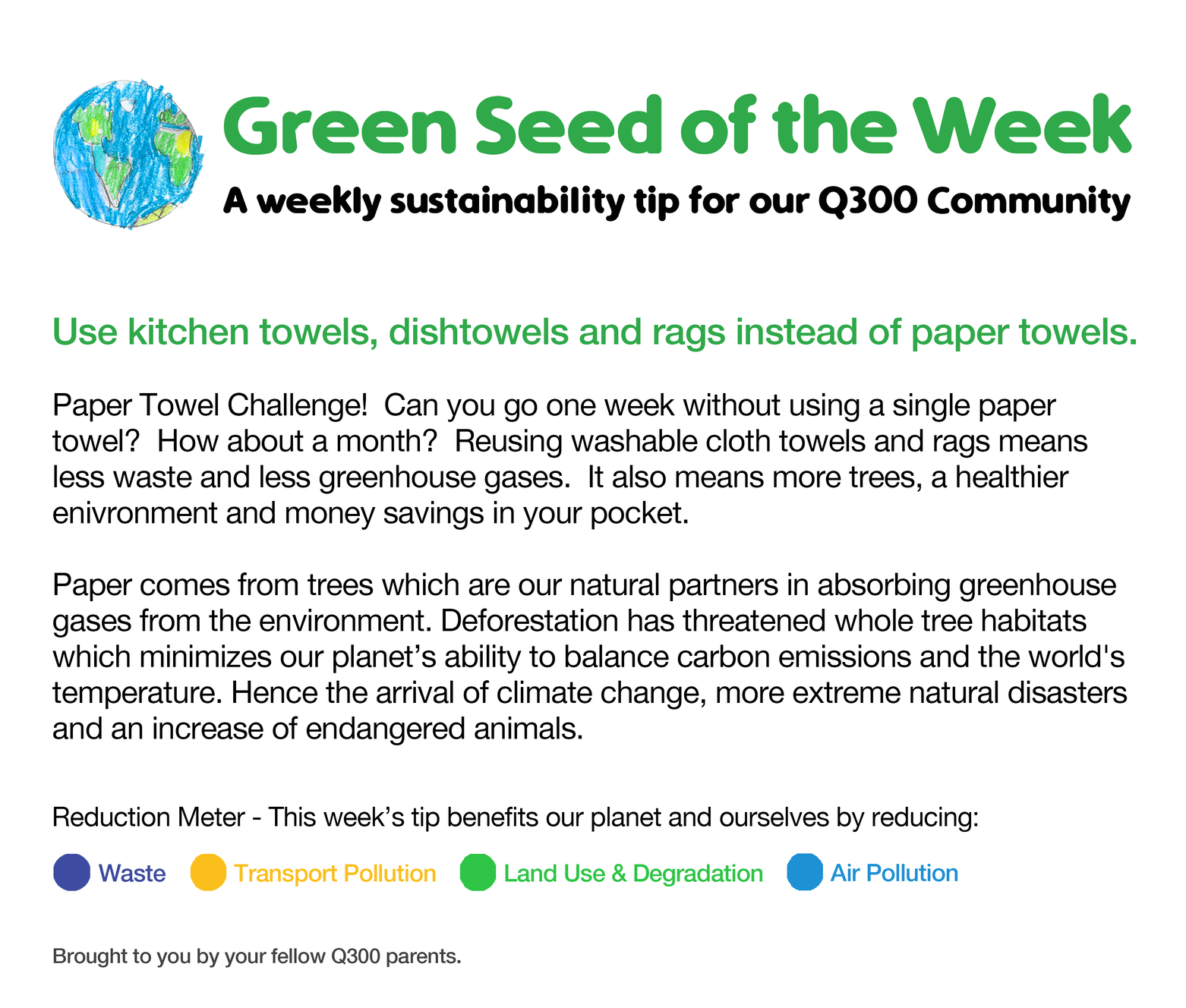 Use kitchen towels, dishtowels and rags instead of paper towels.
---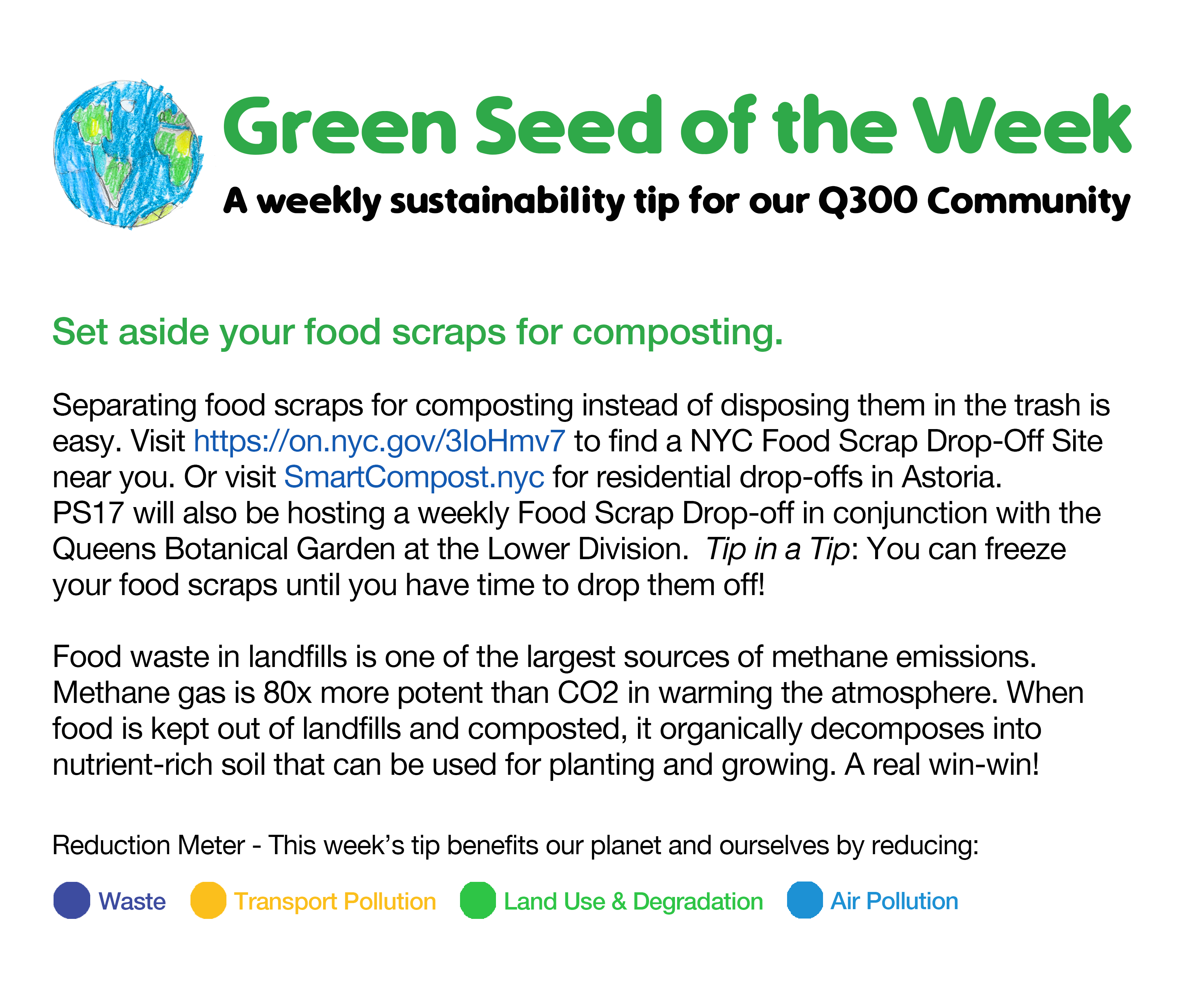 Set aside your food scraps for composting.
---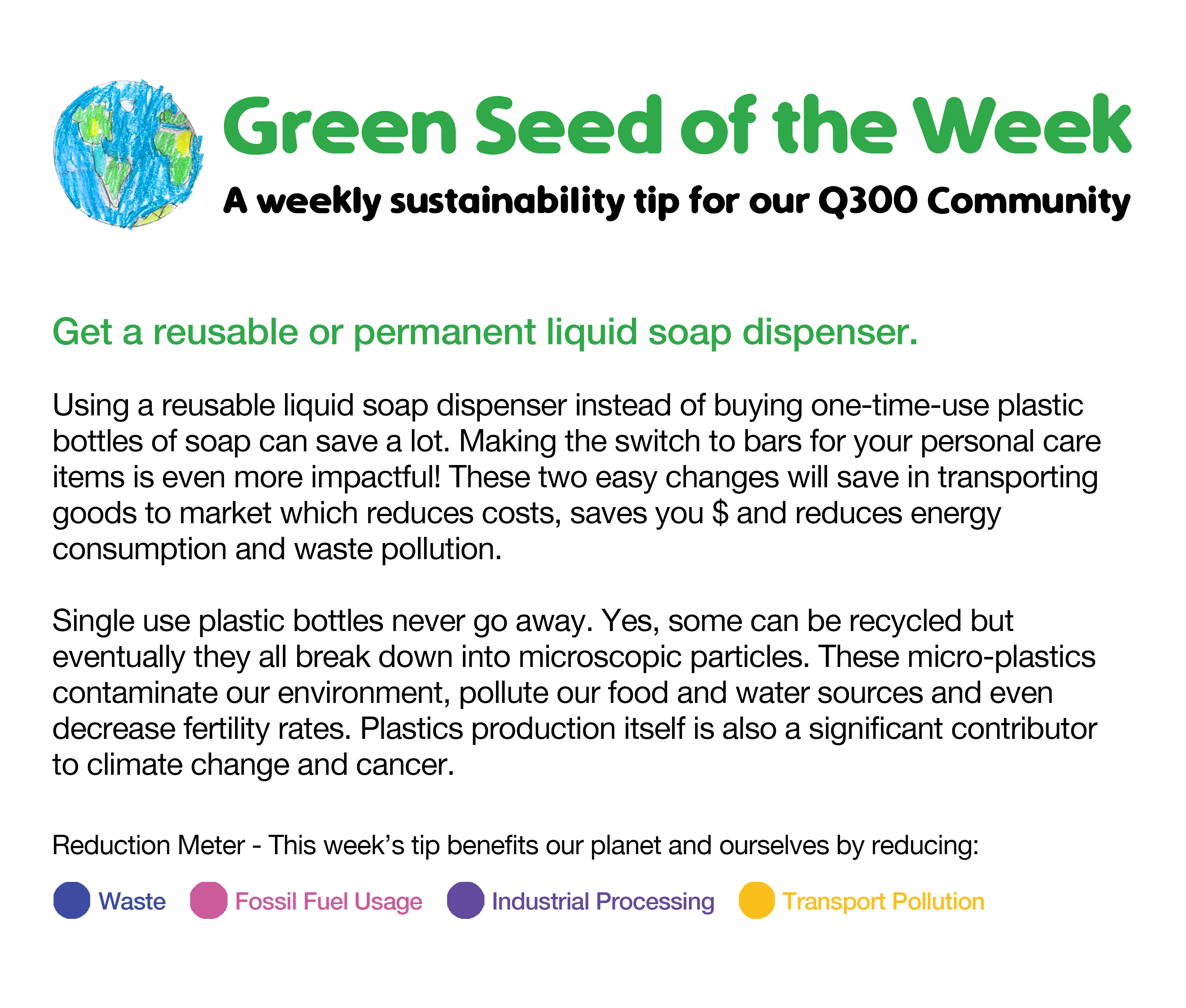 Get a reusable or permanent liquid soap dispenser.
---
Support Black leaders in the fight for climate justice. We skipped the Green Seed last week due to the holiday, so this week's Seed honors both climate justice and racial justice in honor of Black History Month. Here are the links from above in clickable format: Sharon Lavigne: https://bit.ly/3st4gfW Dianna Rose: https://www.chaecorp.com | https://www.gofundme.com/f/essential-kitchen-community-space Doria […]
---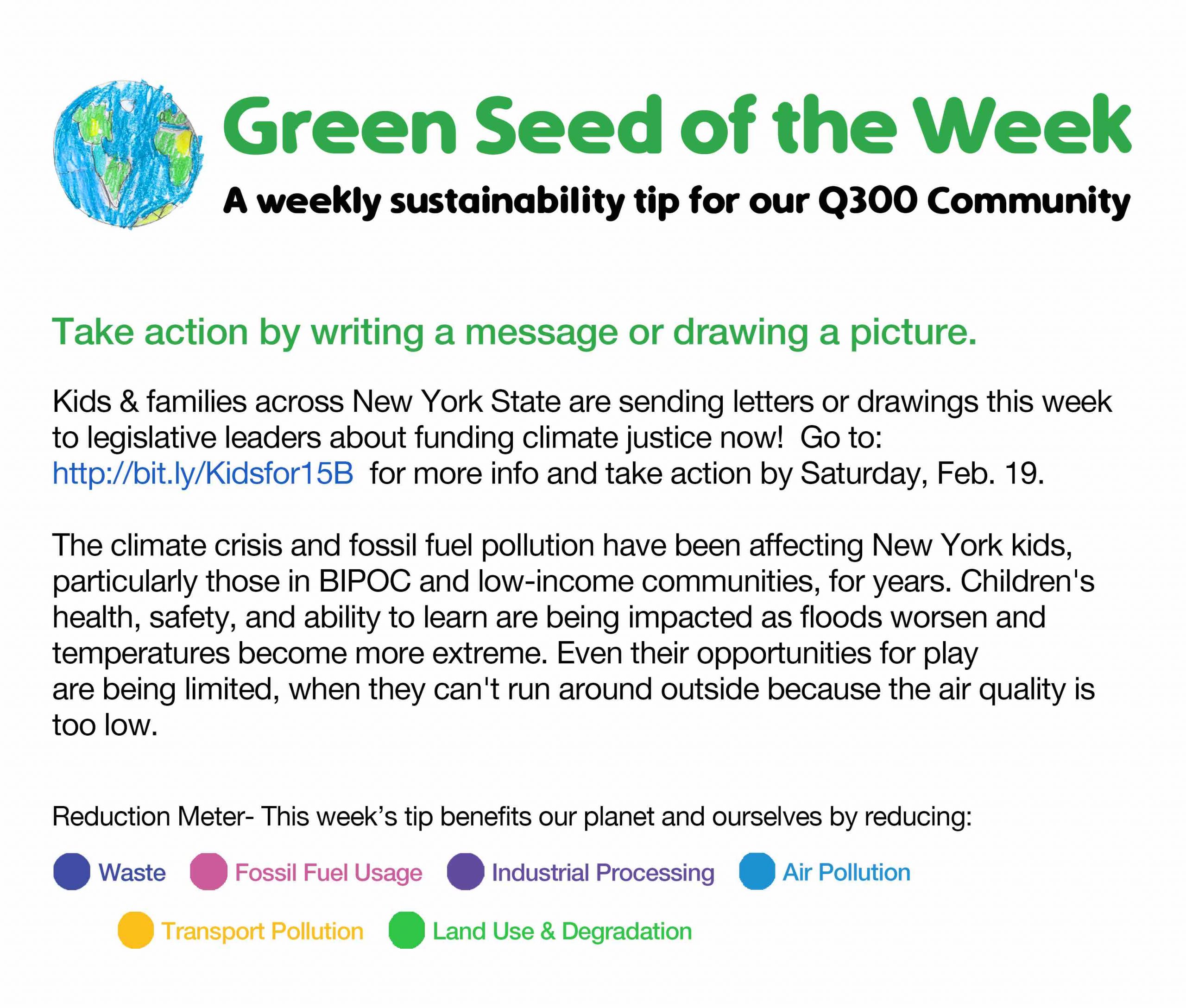 Take action by writing a message or drawing a picture As the crisis continues to worsen, kids and families need ways to take action together and demand the climate justice funding NY needs! Here are instructions for a simple at-home activity (letter writing/drawing and social media), calling on Speaker Heastie and Leader Stewart-Cousins to include […]
---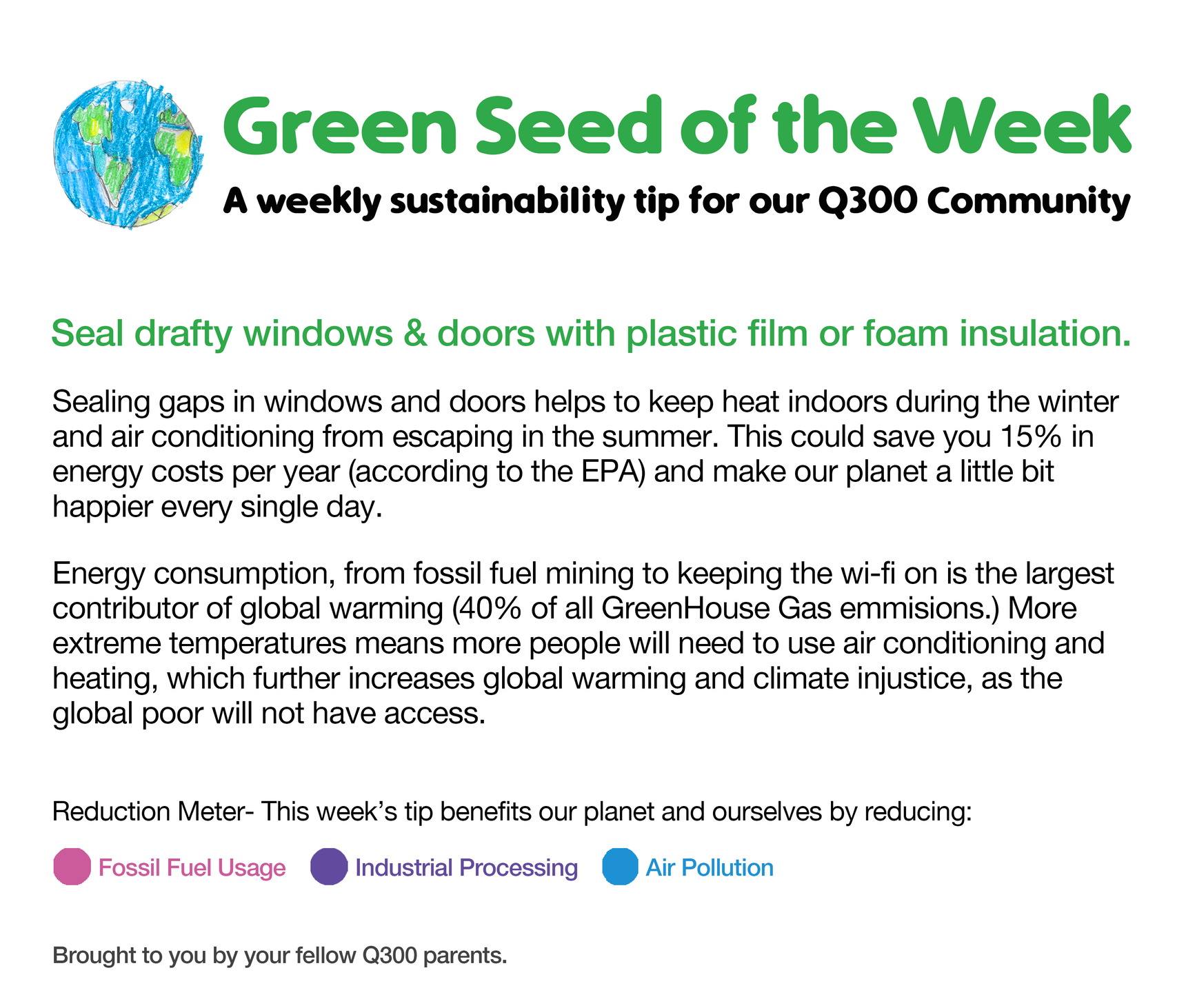 Seal drafty windows & doors with plastic film or foam insulation
---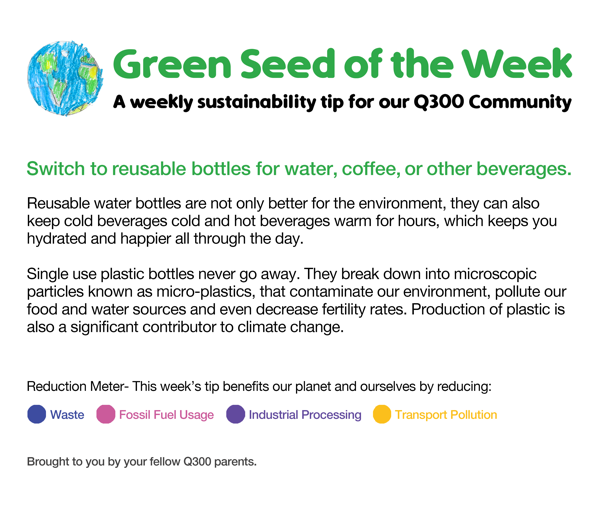 Switch to reusable bottles for water, coffee, or other beverages
---