Take action by writing a message or drawing a picture
As the crisis continues to worsen, kids and families need ways to take action together and demand the climate justice funding NY needs!
Here are instructions for a simple at-home activity (letter writing/drawing and social media), calling on Speaker Heastie and Leader Stewart-Cousins to include $15 Billion for climate justice in the state budget this year. Adults can share this activity with their kids, grandkids, cousins, nieces/nephews or students (https://bit.ly/Kidsfor15B). Please complete by Saturday, February 19, 2022.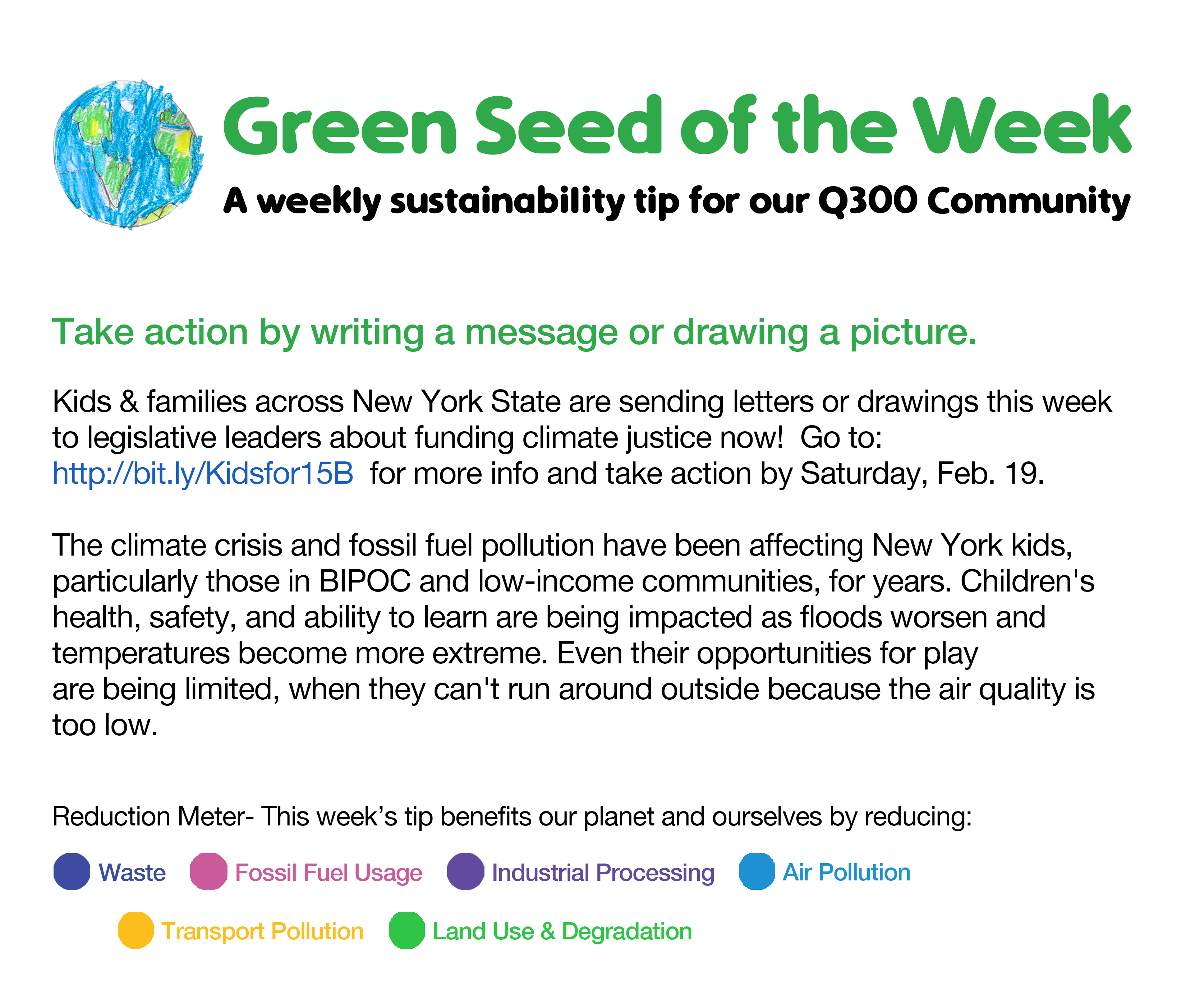 If you've participated and would like to share a photo, please send to RachanaS@q300pta.org.