Support Black leaders in the fight for climate justice.
We skipped the Green Seed last week due to the holiday, so this week's Seed honors both climate justice and racial justice in honor of Black History Month. Here are the links from above in clickable format:
Happy Women's History Month as well! We will highlight some trailblazing women in the environmental movement in an upcoming Greed Seed. Have an eco-friendly week!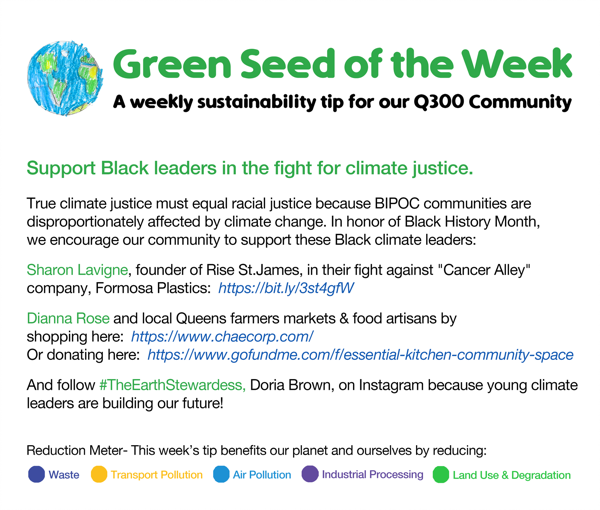 If you've participated and would like to share a photo, please send to RachanaS@q300pta.org.