Dear Members of the Q300 Family and Friends,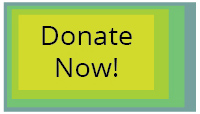 Welcome to the new school year!
The Q300 PTA is launching our annual Direct Appeal fundraising campaign. That means it's time to ask the families of Q300 to make their annual tax-deductible donations to the Q300 PTA. For a complete accounting of the ways the Q300 PTA spends your donations please download the 2019-2020 Direct Appeal (PDF) . If you have questions or comments about the Direct Appeal, please read this frequently asked questions document 2019-2020 (PDF) or email us at directappeal[at]q300pta.org.
What is it and why is it important?
Our Direct Appeal is the PTA's most important annual fundraiser. The Direct Appeal accounts for more than 67% of the amounts raised by the PTA. Nearly 100% of the money raised goes directly to help cover the funding gap between the cost of the enriched education your kids receives and government funding. The Department of Education (DOE) does not provide extra funding to Q300 for its gifted & talented status and Q300 does not receive Federal Title 1 assistance. As a result, we must come together as a community to help raise the funds to pay for crucial enrichment programs, services, and staff at Q300.
How much

 should I give?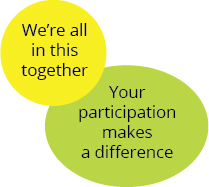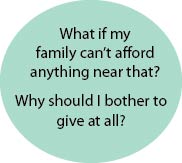 Please give or raise an amount that is right for your family. We strive for 100% participation. We ask families to give or raise as generously as they can. For grades K-4, which have teaching assistants, we suggest that you give or raise $1,500 per student. For grades 5-8, which will not have teaching assistants, we suggest that you give or raise $1,000 per student.
Every contribution matters, whatever the size. Many potential PTA funders consider family participation a key factor in deciding whether to give grants. By participating in the Direct Appeal – at a level that your family can afford – you show potential funders and others that we have come together as a community to invest in our kids' education.
How can I help

enrich my child's education?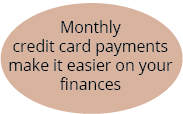 Make a contribution to the Direct Appeal!
Cash or check: Fill out a form (2019-2020) and include it with your gift.
Credit cards: All CC gifts are processed on this webpage. You can pay in monthly installments.
Does the suggested per-student donation level not fit into your family's budget? Consider the "Cup of Coffee" pledge level. How much do you spend on coffee each month? There are 180 school days in the year. If you were to buy Q300 a decent medium sized cup of coffee on each school day for $2.77 that would add up to a total donation of $500.
Make your donation by credit card below There are 3 ways to do it…
| Donate Suggested Per-Child Amount One Time Payment | Donate a Different Amount | Monthly Gift |
| --- | --- | --- |
| $1,000 Donation per Middle School Student | Donate any amount as a one-time gift or set up monthly gifts of any amount you choose. | |
---
The Q300 Parent-Teacher Association, Inc. (EIN: 47-2258209) is a 501(c)3 non-profit organization. Your charitable contribution is tax-deductible to the extent allowed by law. For more information see, our IRS Letter of Determination .
If you have any questions, please email directappeal[at]q300pta.org.
---