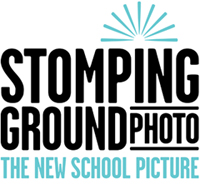 Timelines
3/22 – Proofs available online
4/12 – Order Deadline
4/26 – Photos Delivered
5/02 – Photo Make-Up Day
Date for the PS 17 Elementary School Campus
Friday February 26th
Date for the IS 126 Middle School Campus
Tuesday March 1st
Details
Please make every effort to have your child present on Picture Day.
Have them dress in Q300 Uniforms. There is no need to bring in gym clothing for gym Friday or Tuesday.
Stomping Ground Photo staff will help make your children feel confident and natural.
Two to three weeks after picture day, you will receive a unique login to view a private gallery on StompingGroundPhoto. Place your order and receive it approximately two weeks after your school's Order Deadline.

Volunteers
Please reach out to fundraisingq300pta.org if you are able to volunteer to help our children look their best on Picture Day! We'd love to have a few parents help with the coordination as well help tidy up our loved ones for pictures! Also note that volunteers on picture day will receive 15% off their order for helping make our kids look their best!