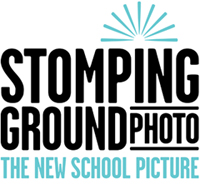 Date
Wednesday, January 25th, 2017 – Photo Make-Up Day
Monday, November 28th, 2016
Details
Please make every effort to have your child present on Picture Day. Students should come in their standard Q300 school uniforms:
black short or long-sleeve polo shirts.
black sweater/cardigan without a hood can be worn.
tan khaki pants, skirts (at or below the knee), shorts (at or below the knee), or jumpers.
stockings and socks can be any color.
footwear with a closed toe and heal, which straps securely onto the foot.
If your child has physical education on picture day, please provide a pair of sneakers for your child to change into.
Stomping Ground Photo staff will help make your children feel confident and natural.
Two to three weeks after picture day, you will receive a unique login to view a private gallery on StompingGroundPhoto. Place your order and receive it approximately two weeks after your school's Order Deadline.