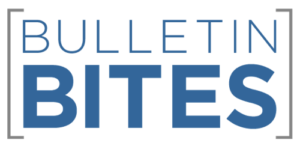 New PTA-Funded Programs
At out January PTA meeting, two passed two resolutions to monetarily support two new enrichment programs for the this year.
Spanish Language Residency
From February 27th- June 26, our sixth graders will receive weekly Spanish Instruction provided by the Cervantes Institute, followed by a weekly supplementary seminar.
Mindfulness Residency
The two kindergarten classes will participate in a 10 week Mindfulness program run by Colin Lieu of Multi-taskingyogi. This residency might be able to be extended into other grades in the future.
---
Q300 Cookbook
Inspired by all the great food we've had at the potlucks over the past few years, we have begun collecting recipes for the first ever Q300 Cookbook. We will be collecting recipes through the end of February, with cookbook sales later this winter/spring. Have a recipe you would like to contribute? Check out the contact details in the E-Mail version of the Q300 PTA Bulletin for more information.
---
New York International Children's Film Festival
February 24th through March 19th, 2017
The New York International Children's Film Festival 2017 is just around the corner and will be showcasing the best new films for children ages 3-18. The Festival is packed full of fantastic film programs for your family and, even better, our school has entered a program where we earn $3 back for every ticket you purchase! To buy tickets and raise money for our school simply:
Go to nyicff.org/tickets/
Important: Select our school ("Q300 30th Avenue School") from the "Select My School" Menu on top of the page.
Purchase tickets
And Voila; our Q300 PTA earns $3 of each ticket you purchase to further support enrichment programs in our school.
---
Box Tops for Education
Boxtops are due February 17th
We are still collecting Box Tops for the next submission. Attach Box Tops to a collection sheet and send to school in your child's communication folder. No time to paste to the paper, don't worry. You can place the Box Tops in plastic baggies and send in (just remember to check expiration dates). Learn more about the Box Tops for Education program here.
---
Neighborhood Liaisons
Neighborhood liaisons are a PTA initiative to have some contacts within each neighborhood be a link for the larger Q300 community to suggest or organize occasional group outings or assist parents in your area with information. This is a very low stress, non-demanding and 'as you can' volunteer role. For more information please see the Q300 Neighborhood liaison page.
---
Middle School Library
Clearing out book shelves this winter? The Middle School is hosting a book drive to create a small lending library. Please send in lightly-used books that are of interest to students in the 6th-8th grades, and ask your middle school student to drop them off in the Admin Office. Any books suitable for K-5 will be sent to the elementary school to restock the classroom libraries. For more information contact your Q300 Neighborhood liaison.