By this Thursday, Feb 16 please enter your recipes
in the online tool with this login: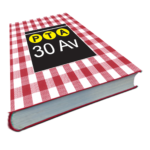 User ID: Q300PTA
Password: inclusion
The Q300 PTA is excited to publish the 1st Edition of the Q300 International Cookbook by the end of the semester but without your recipes we won't be able to do it. We hope this cookbook will become an annual tradition and a companion to the International Potluck events that are so, so kind to our taste buds. Be a part of it by contributing your family recipes. You need to enter the entire recipe in one session.