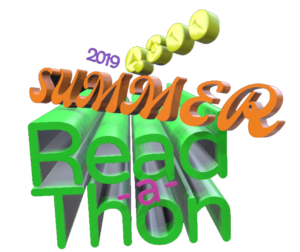 Ready yourselves for a boat-load of reading this summer!
Last year we raised more than $7,000 with our annual Read-a-Thon! Proceeds from this fundraiser go toward enrichments, including music and art, for all of our students.
This year's goal is $8,500 and we challenge student readers to raise $50 each or recruit 5 sponsors to support their cause.
Documents
Download the info packet here. It has forms and instructions. (It should have also been sent home via backpack.)
Get Started: Online or Offline?
First, decide which method you'll use to track and publicizing your kid's Read-a-Thon…
Choose ONLINE Our platform here at Crowdrise.com helps you get the word out on social media, linking friends and family directly to your kid's Crowdrise page. If you're a heavy user of Facebook and other social media PLEASE consider using this method. Payments are automatic. No need to follow up with your sponsors. Full instructions are in the HOW IT WORKS section of the Info Packet.
OR
Choose OFFLINE This means using the paper pledge form to track your sponsors and collecting the pledge payments yourself at the end of the summer and organizing them for your kid to bring to school on the first day of school on Thursday, Sept. 5, 2019.
All the information you need is in the Info Packet.
BUYING BOOKS
Participate in the Q300 2019 Online Book Fair, in partnership with ChildrensBookstore.com.
Click the link and just start shopping. The Q300 PTA will receive 30% of your purchase price from June 21 to July 8 and 15% back the rest of the year!
Or visit any branch of Book Culture, in Manhattan and Long Island City, Queens, mention that you are a Q300 family at checkout and the Q300 PTA will receive 15% back, any time throughout the year!
ADVICE ON BOOK SELECTION
Suggested links to online recommendations from the Q300 Administration:
Additional great sites to check out: