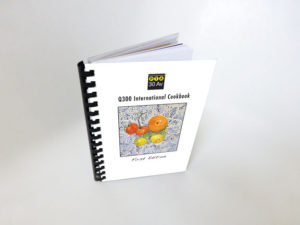 Use this page to reserve yours now. Limited pressing – approximately 200 copies only!
Featuring
– 57 recipes from families – modern favorites, family recipes and insights such as an in-depth description of how to make a traditional Indian curry!
– 124 recipes from the kids of Q300 – in their owns words, and in their own hands. These are hilarious!