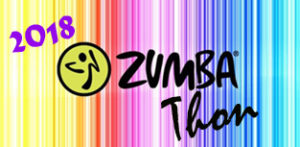 The 3rd Annual Zumba-thon, co-hosted with PS 17
March 9th, 5:30 pm at PS 17 campus
Save the date for and get ready to move at our 3rd annual Zumba-thon.   And sign up to participate!
There are two ways to sign up:
Create an online platform to get pledges and share via email and social media:
Zumba-thon Sign Up HERE!
If you are old school, use paper pledges sheets (to be sent in kids' backpacks and via google group).
If you don't like to dance, help the "Zumba-thoners" raise money but sharing their online pledge sheets.  Though it is more geared to adults, kids can also participate (with parent/guardian present). Last year, we not only had a blast but we also raised almost $4,000!  Proceeds are split between the schools. Let's beat that goal this year!