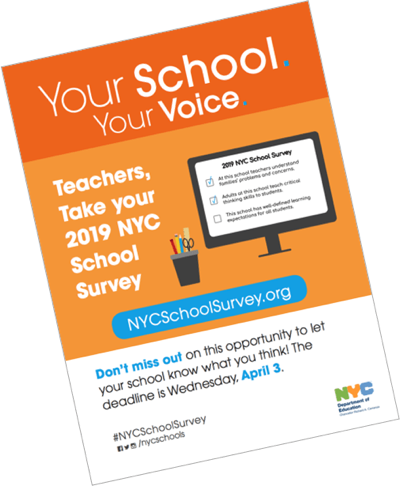 Please fill out the school survey! You can do so online by looking up your survey code with your child's name, birthday and school. This is an important opportunity to share your thoughts on the school. It's an opportunity to share our glows and grows of the school.
Our goal of Q300 is to achieve a 100% parent participation rate. The more surveys completed, the more data we will have to continue improving our school. If you need assistance, please contact Jenny Lando, parent coordinator, for more information or assistance.
The survey is due on Wednesday, April 3, 2019.
---
[Edit on Tuesday, April 2, 2019]
The survey deadline has been extended to Thursday, April 11, 2019.