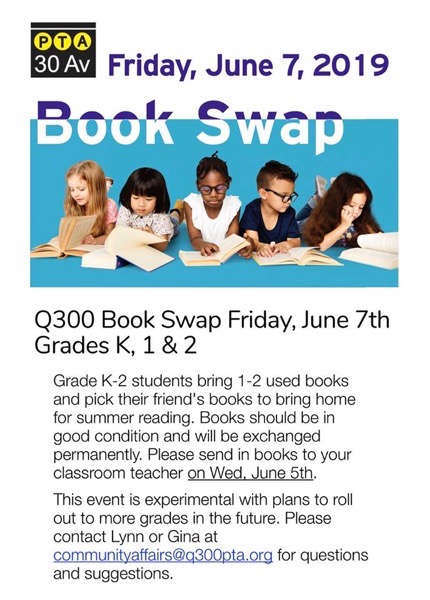 Inviting K, 1, 2 & 5th Grade students to participate in Q300's pilot Book Swap!
Students in these grades should bring 1-2 used books to school Wednesday, June 5. Books should be in good condition and will be permanently exchanged so please do not send a book your child would like returned. Book Swap will take place in class on Friday, June 7. Email communityaffairs

q300pta.org with questions.
Download the K & 1st grade flyer and the 5th grade flyer. We hope to roll this out school wide, possibly with our co-located schools, in the future.
Happy Reading!
Q300 Community Affairs