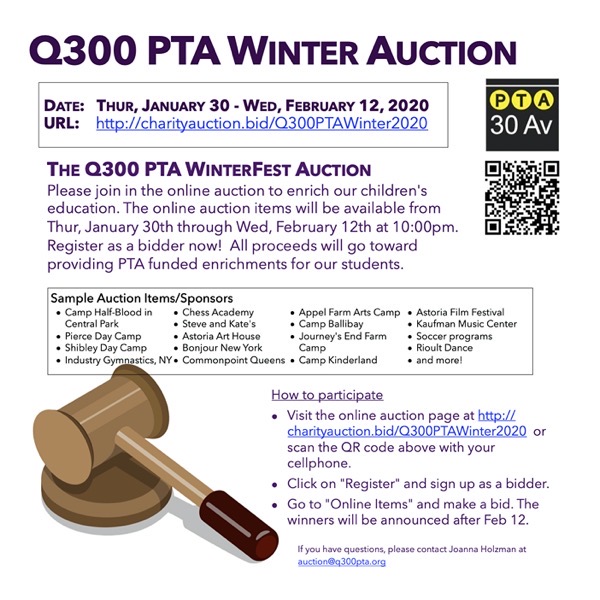 We are excited to announce that our WinterFest Auction 2020 is now live! The WinterFest Auction features mostly summer camp prizes. Register as a bidder at https://charityauction.bid/Q300PTAWinter2020, bid on these amazing prizes, and share the site with friends and neighbors as anyone can bid. Get a great deal on a summer camp or our other prizes while you support our PTA. Just make sure to bid before the auction closes on Wednesday, February 12th at 10pm. Please share the URL with neighborhood groups and on social media after you've placed your own bids!
Sample Auction Items
Camp Half-Blood in Central Park
Pierce Day Camp
Shibley Day Camp
Industry Gymnastics, NY
Chess Academy
Steve and Kate's

Astoria Art House
Bonjour New York
Commonpoint Queens
Appel Farm Arts Camp
Camp Ballibay
Journey's End Farm Camp
Camp Kinderland
Astoria Film Festival
Kaufman Music Center
Soccer programs
Rioult Dance
and more!