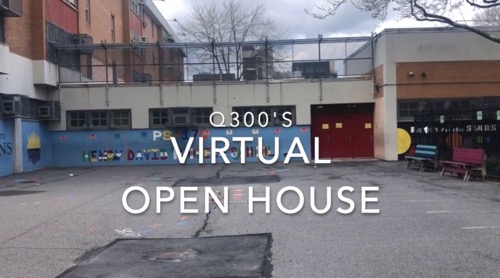 Q300 has put together a virtual school tour for families who are interested in Q300 for 2021-2022.
Q300 is a city-wide G&T school, for which there is a separate application process in addition to the general kindergarten application. See https://www.schools.nyc.gov/enrollment/enroll-grade-by-grade/gifted-and-talented for more information about the application procedure for the G&T programs/schools.
Here is the link to the Q300 virtual school tour. Please note that this virtual tour has been created by the Q300 teachers/staff (not by the Q300 PTA).