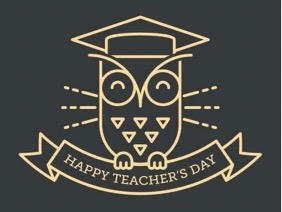 Teacher Appreciation Day is May 4th and we want to show the teachers and staff at our school some love for all of the amazing work that they have done over this incredibly difficult and unprecedented year. This year, we will be leaving our messages of appreciation on Padlets.
Most of you have probably used a Padlet by now, but, if you haven't, it is an easy to use virtual bulletin board that allows you to leave messages, videos, photos, and even upload drawings.
For the Padlet links, please check your e-mail from the Q300 PTA. If you cannot find the PTA's e-mail, contact the Communication VP at communications@q300pta.org.
---
[Added on Wednesday, May 5, 2021]
The Q300 PTA delivered Teacher Appreciation Lunch on the May 4th. Thanks to those who contributed. We were able to purchase boxed lunches from Zenon Taverna, which offered so many different options (spinach pie, pasticcio, vegan keftedes, salads with chicken, and more) for Q300 teachers and staff to chose from.