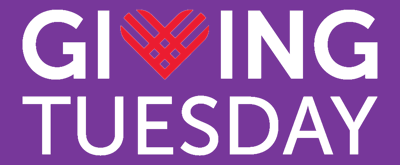 Help support the Q300 PTA on #GivingTuesday on Tuesday, November 30, 2021 – a global day of giving fueled by the power of social media and collaboration.


You can help raise fund for the PTA by doing any of the following:
Post on social media with the hashtag #GivingTuesday and the link: http://q300pta.org/fundraising/da/.
Create a personal Facebook fundraiser. Meta (Facebook) will match donations on Giving Tuesday for up to a total of $8 million. They will start matching at 8:00am on the Tue, November 30, 2021. Please note that last year, the match was exhausted within a matter of seconds. To start a fundraiser, please press the "Select Nonprofit" button, look up Q300 Parent-Teacher Association, Inc., and follow the instructions. https://www.facebook.com/fundraisers/. Nonprofit and donor matching limits apply. Please also let us know if you donate via a Facebook fundraiser (email: sues@q300pta.org and davidw@q300pta.org) so we can send you an acknowledgment!
Thanks very much for your commitment to enriching our kids' education.
Sue Sekar (sues@q300pta.org) & David W. Wang (davidw@q300pta.org), Direct Appeal Co-Chairs