Fun & easy family meals. Have a pizza-making party, or stock up for March Madness! Order pizza kits, cookie kits and more at our online store (https://fundraising.littlecaesars.com/products?c=5.). Share link with family & friends.
Kits ship directly to your home in cooler packs with ice. Allow 7-10 business days. Once shipped, FedEx tracking will be emailed. Recommended to be refrigerated for 7 days, freeze up to 90 days.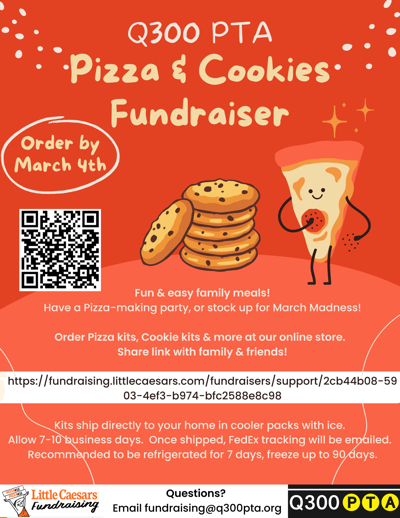 For questions, email fundraising@q300pta.org.