We are holding a PTA uniform swap on Thursday, March 9, 2023, from 12:00pm to 1:30pm at the Q300 Lower Division Courtyard. Collection of donated uniforms will take place from Tuesday, March 7 and Wednesday, March 8, 2022 during school hours.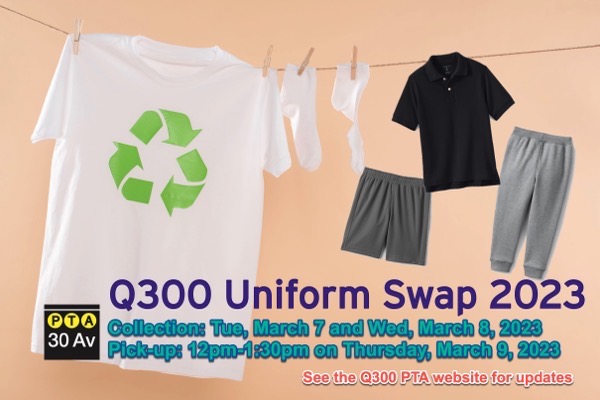 Please pick up uniforms that may fit your child for next year. Also consider making a donation for any clothing you take, and all proceeds will go to benefit the PTA. Donations are encouraged – not required.
Contact Erica Soto Eng (EricaS@q300pta.org) for inquiries.