The Q300 and PS17 PTAs invite you to Movie Night on Friday, April 28th, 2023 at 6:00pm at the Lower Division building's auditorium. All Q300 families are invited to attend.
Admission is FREE. Registration is required at https://forms.gle/BWJjT1Sb4b8TCYEa8) in advance due to limited space.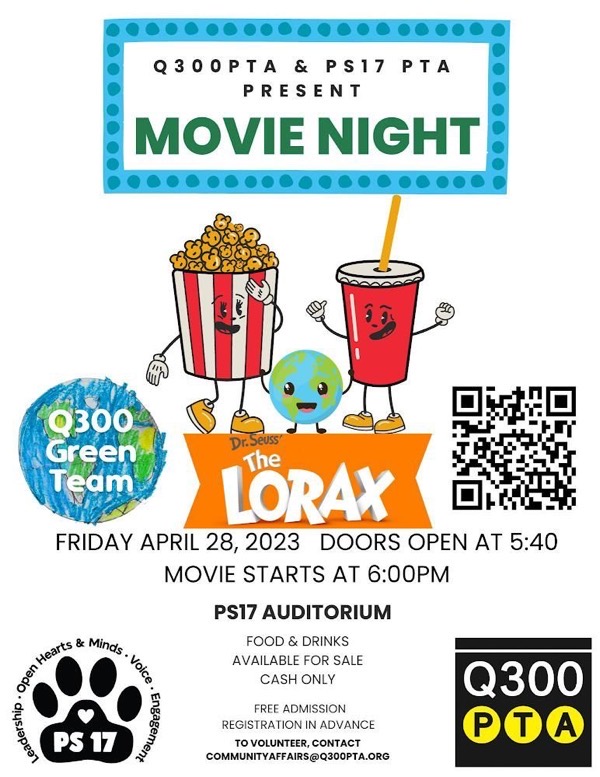 Thank you to Q300's Green Team for joining our PTAs in planning and sponsoring this event.