Thank you for visiting the website of the Q300 Parent-Teacher Association. All parents and guardians of Q300 students as well as all teachers are automatically members of the Q300 PTA. PTA meetings are held monthly. Our goal is to work together to create and maintain a welcoming community for all Q300 families and to support the administration and faculty in building a school that provides outstanding education to our students based on the values of inclusion, inquiry, and responsibility. See here for more information on Q300 and here for more info on Q300 PTA.
---
Recent announcements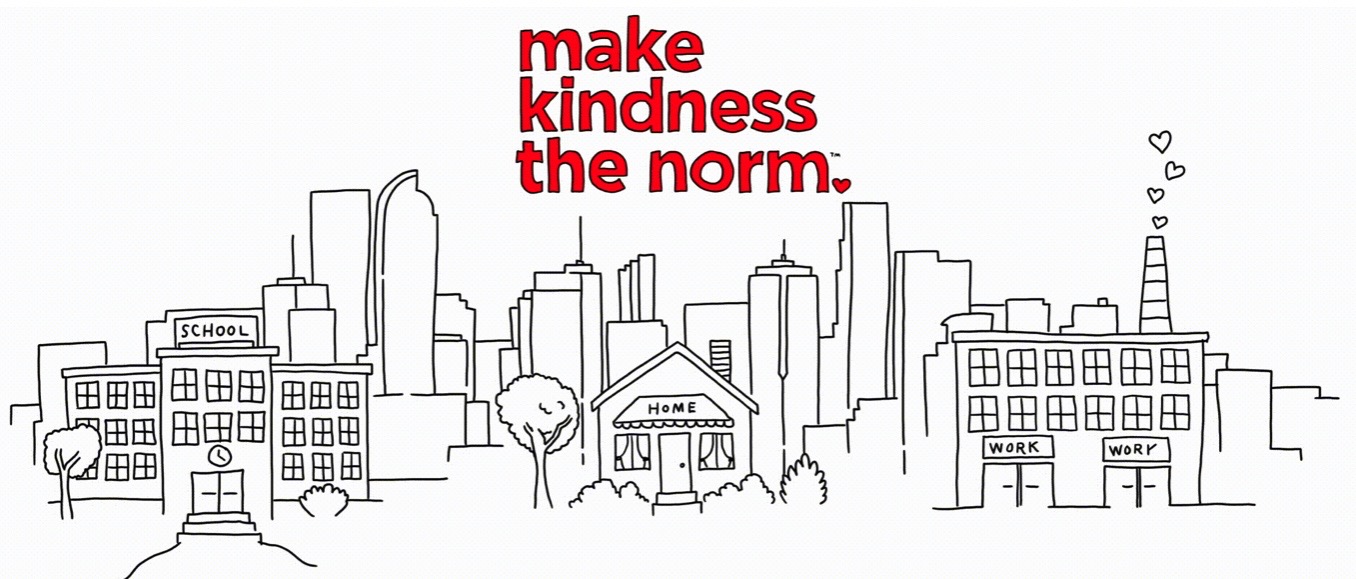 In honor of Random Acts of Kindness Day on February 17th the Q300 PTA would like to invite the Q300 community to once again participate in a Kindness Challenge. The Kindness Challenge will run from Monday, February 13 to Tuesday, February 28, 2023. We ask the community to put Q300's core values of inclusion and […]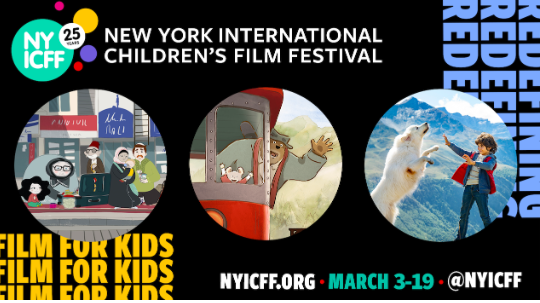 We're so excited to share that the New York International Children's Film Festival is back this year from Friday, March 3, 2023 to Sunday, March 12, 2023. As a school partner, the Q300 PTA community have an opportunity to raise funds for our PTA by purchasing NYICFF tickets. For every ticket purchased by our community, […]
---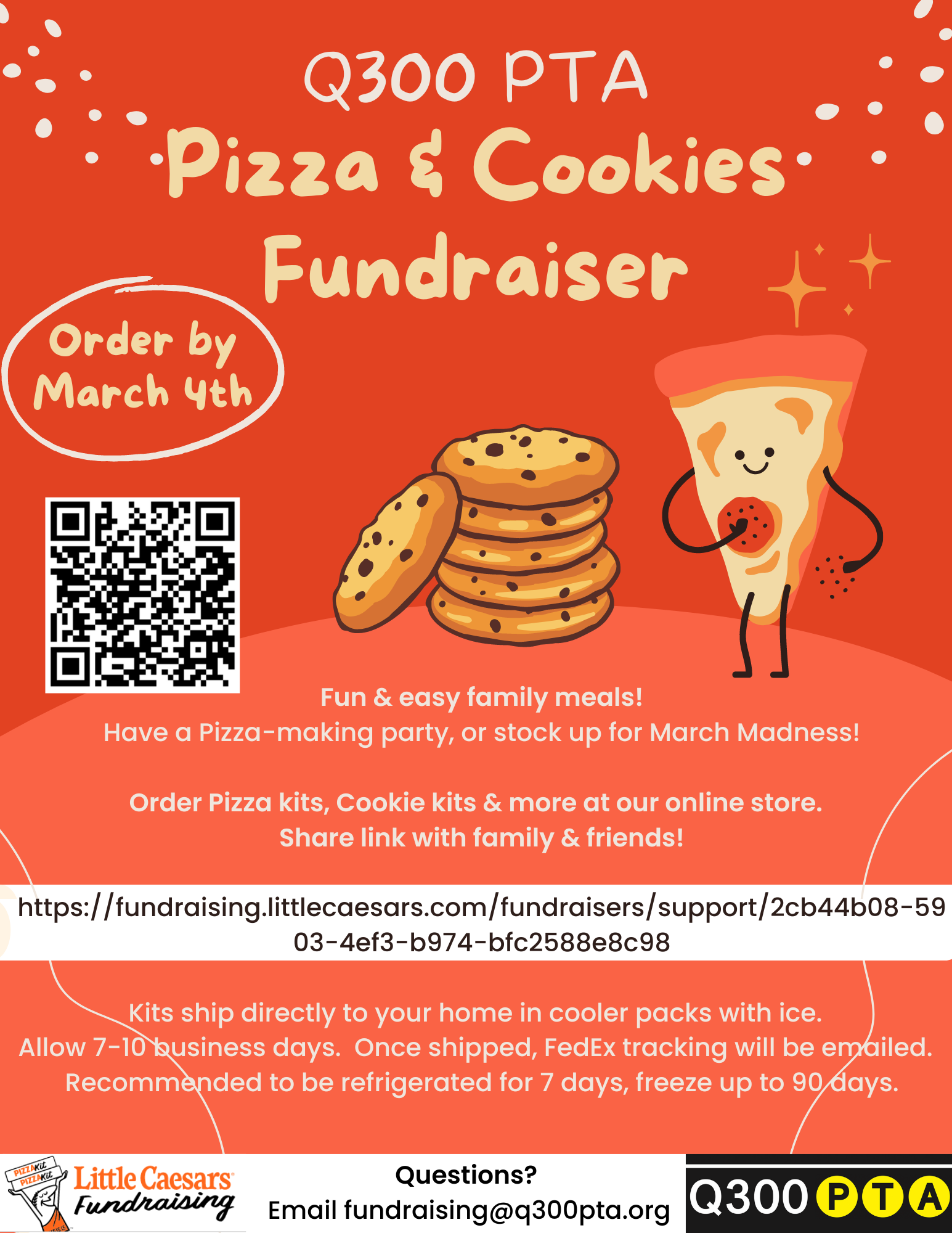 Fun & easy family meals. Have a pizza-making party, or stock up for March Madness! Order pizza kits, cookie kits and more at our online store (https://fundraising.littlecaesars.com/products?c=5.). Share link with family & friends. Kits ship directly to your home in cooler packs with ice. Allow 7-10 business days. Once shipped, FedEx tracking will be emailed. […]
---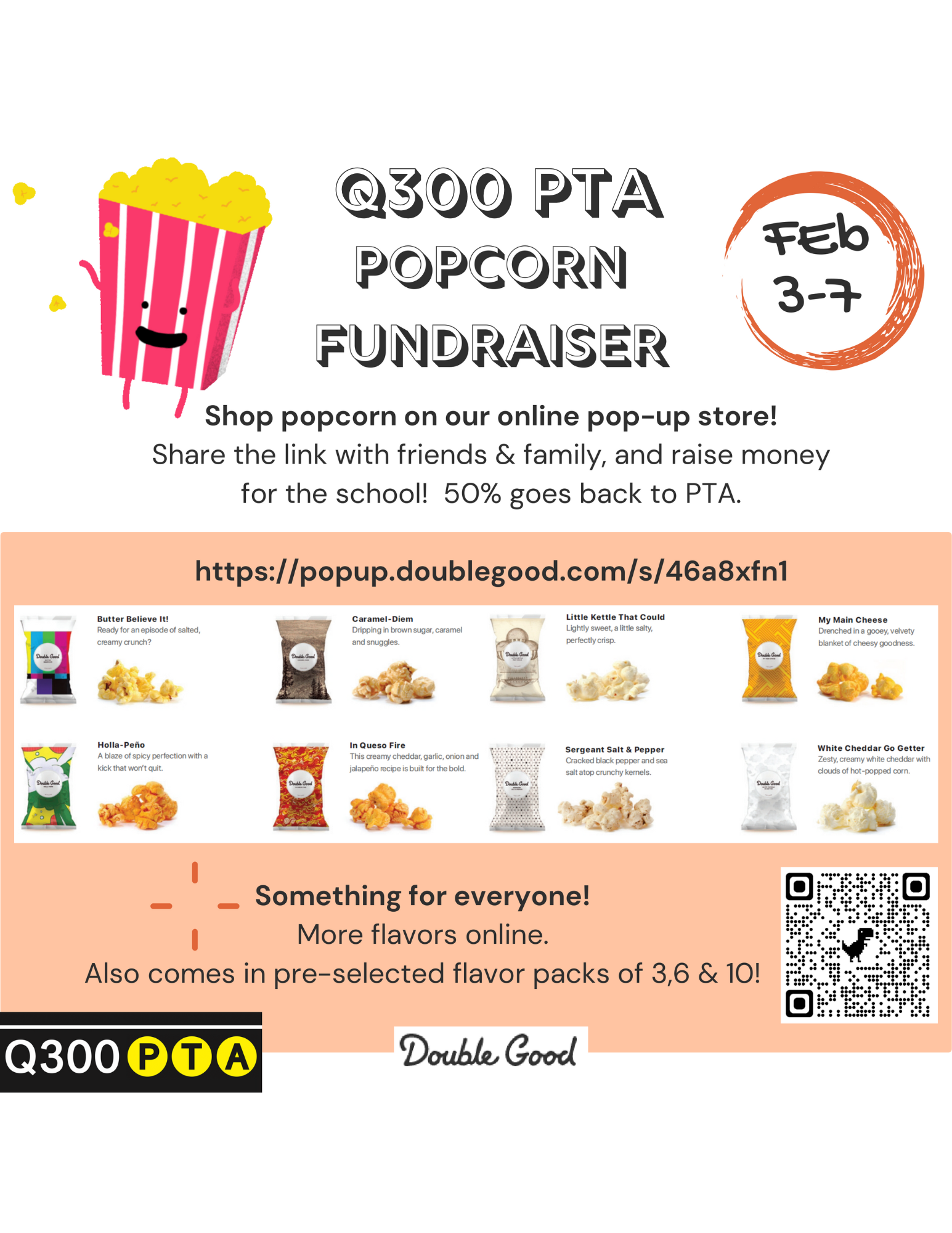 Shop popcorn on our online pop-up store! Share the link with friends & family, and raise money for the school! 50% goes back to PTA. Choose varieties of flavors online. You can also order pre-selected flavor sets of 3, 6 & 10 popcorn packs. The orders are accepted from Friday, February 3 until Tuesday, February […]
---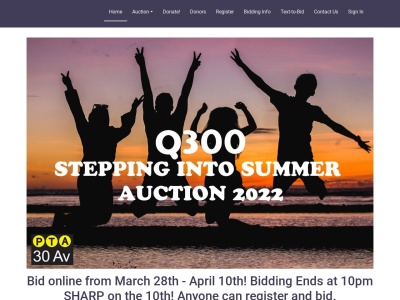 We are excited to announce that our WinterFest Auction is back and will go live on Friday, Feb 3, 2023. The WinterFest Auction features a list of summer camp and experience prizes. Register at https://auctria.events/Q300PTAWinter2023 to bid on these amazing prizes and share the site with friends and neighbors as anyone can bid. Get a […]
---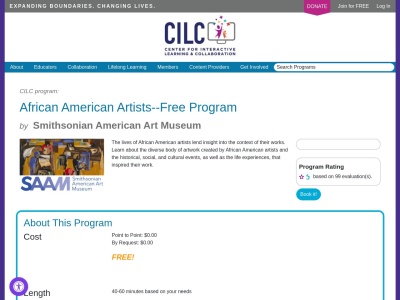 Did you know that Louis Armstrong lived right here in Queens? And that Lewis Latimer did as well, and that you can visit both their homes and learn about their lives? We have compiled a list of field trips, virtual sites, and happenings that are taking place during Black History Month for families and teachers. […]
---
Box Tops for Education (https://www.boxtops4education.com) is a rebate program for school communities to raise money for school and their children. Since 1996 families have clipped and sent Box Tops in to their schools, which received 10 cents for each of Box Tops contributed. Here is the videos to show you how Box Tops for Education […]
---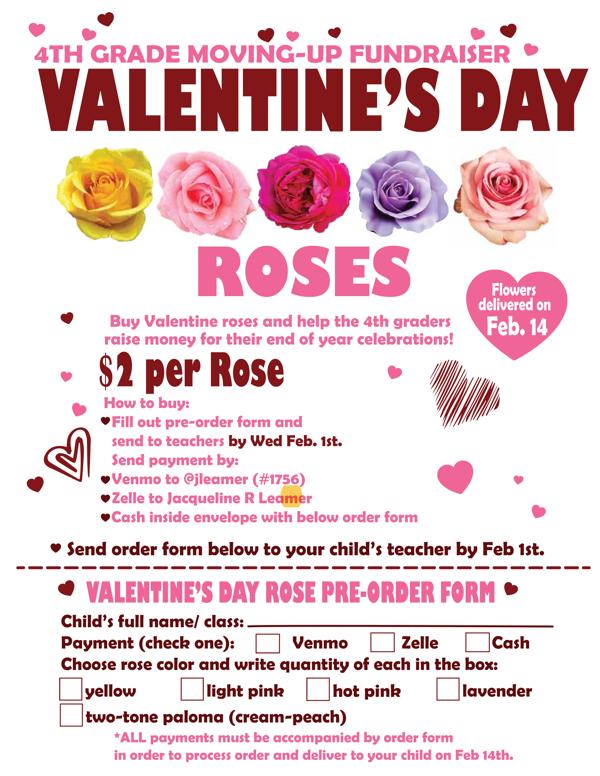 The 4th grade parents are putting together another fundraising event to raise money for the moving-up celebration at the end of the year. Buy roses for the Valentine's Day and help the 4th graders' fundraising effort. Order by Wednesday, February 1, 2023. Roses will be delivered on Tuesday, February 14, 2023. The 4th grade moving-up […]
---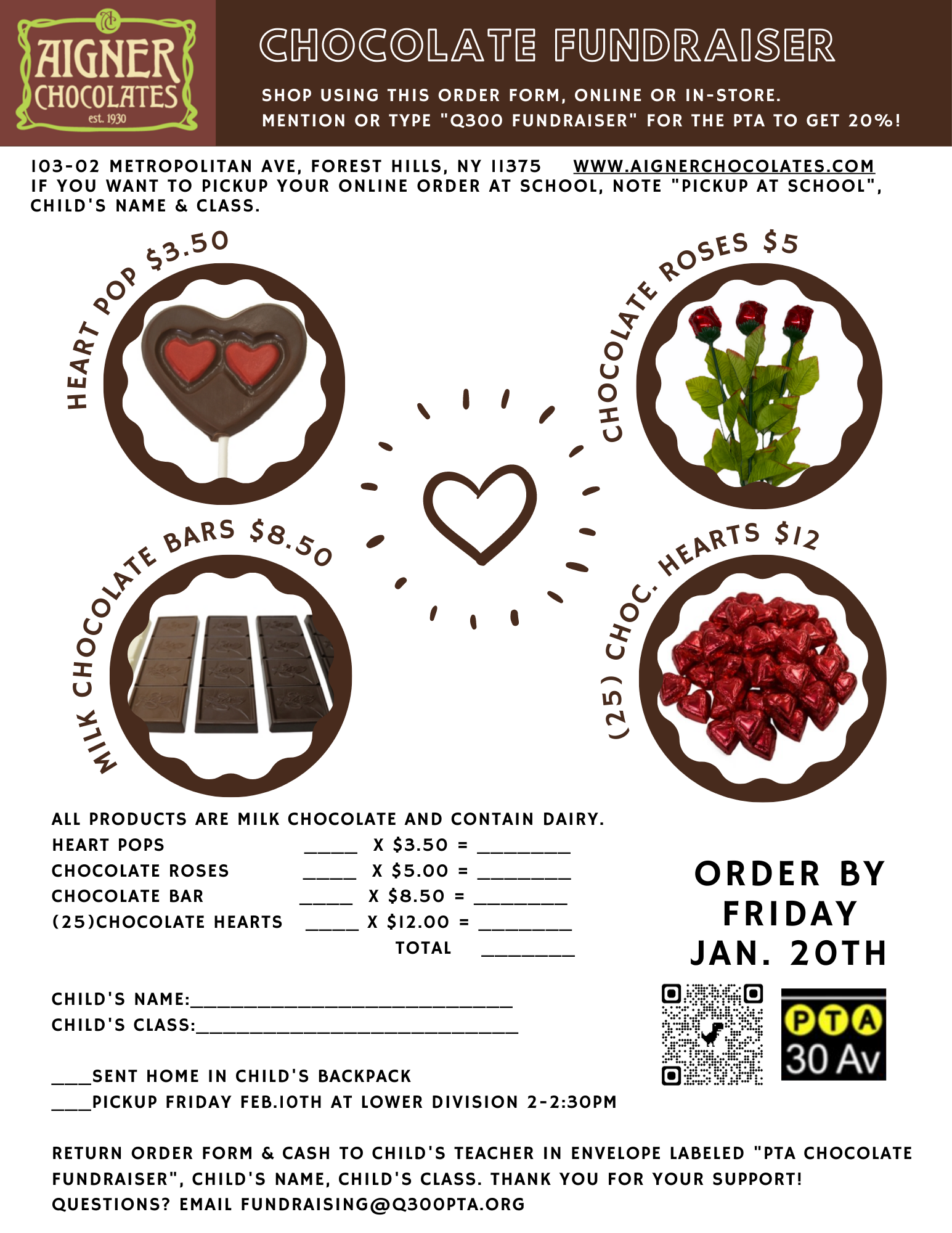 Aigner's Chocolate Fundraiser is back for Valentine's Day in 2023! Artisanal chocolates made from a chocolate shop in Forest Hill for over 90 years. Look out for the paper order form in your kid's backpack, order online at https://www.aignerchocolates.com or visit the store in-person. Please note that there's more products to order from if you […]
---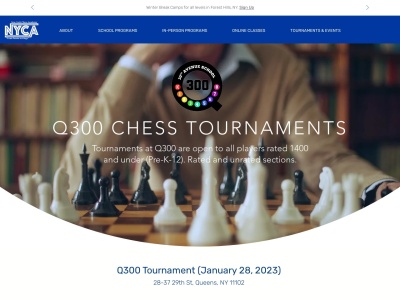 The Q300 Chess Team, in collaboration with NY Chess Academy, will be hosting its first home tournament of the year on Saturday, January 28, 2023. Please help us spread the news, all are welcome to join! Title: Q300 Tournament Date: Saturday, January 28, 2023 Time: 9:00am – 2:45pm Place: Q300 Lower Division (28-37 29th St, […]
---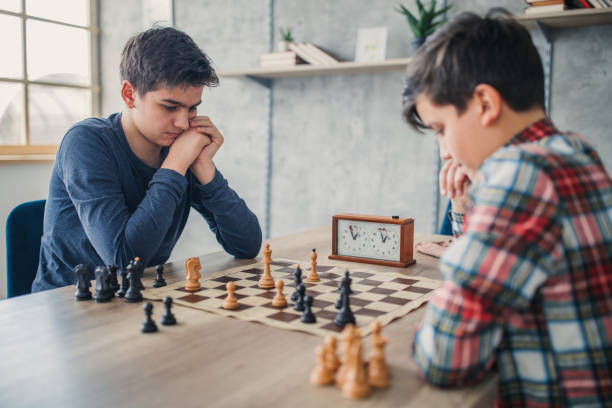 A chess after-school program is now being offered at the Upper Division. New York Chess Academy https://nychessacademy.bestclass.us) has extended their program and it's being offered every Tuesday, starting Tuesday, January 10, 2023.
---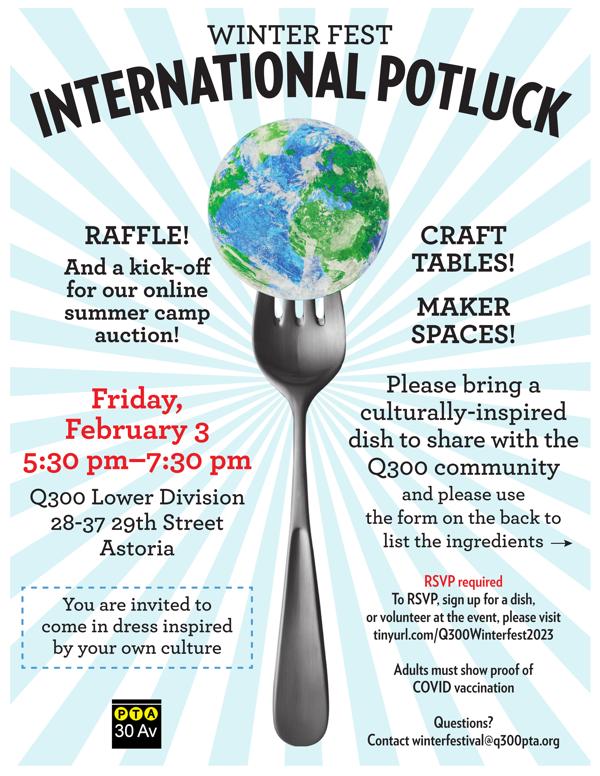 The Q300 Winter Fest International Potluck will take place on Friday, February 3rd at 5:30 pm at the Lower Division Campus. This is a lovely school-wide event where everyone brings dishes from all over the world. Each grade organizes a cultural craft/activity table, and we raffle off some great prizes. Admission and food at the […]
---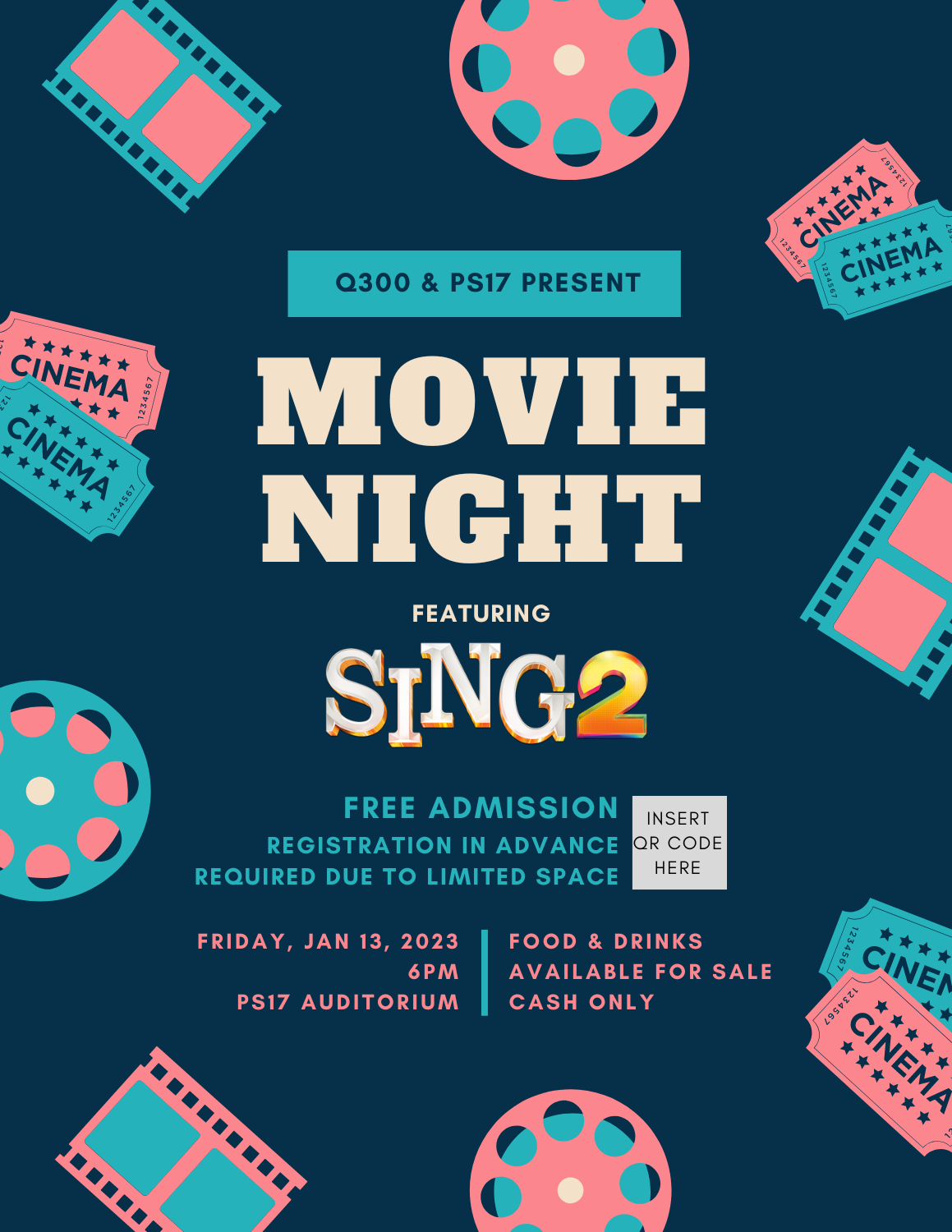 The Q300 and PS17 PTAs invite you to Movie Night on Friday, January 13th, 2023 at 6:00pm at the Lower Division building's auditorium. All Q300 families are invited to attend. Admission is FREE. Registration is required at https://forms.gle/Y28Y5CmBfFpPBhWm8) in advance due to limited space. Title: Q300 & PS17 Movie Night Featuring Sing 2 (https://www.imdb.com/title/tt6467266/) Date: […]
---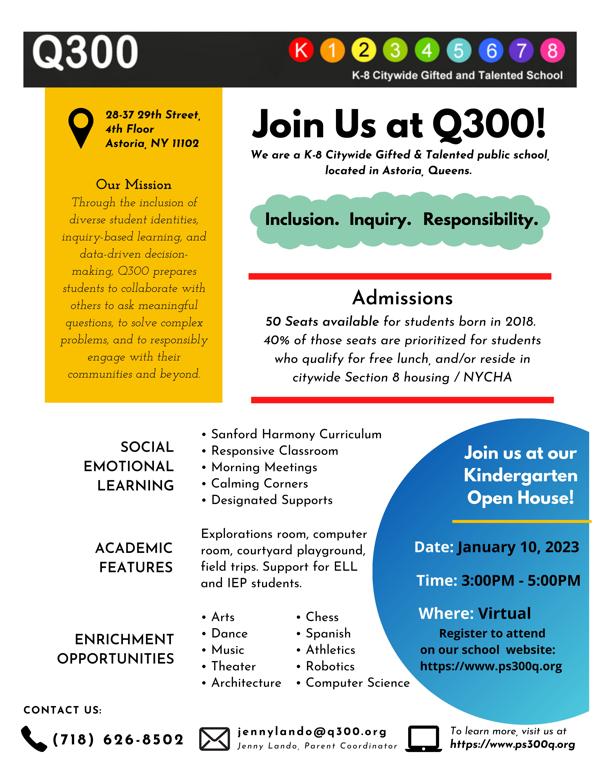 Q300 will be hosting a virtual Kindergarten Open House Q&A session for anyone interested in applying to Q300 for Kindergarten. During the open house, the school representatives discuss Q300's G&T programming and review the application process this year. Title: Q300 Virtual Open House for 2022-2023 (1/10/2023) Date: Tuesday, January 10, 2023 Time: 3:00pm-5:00pm Place: virtual […]
---