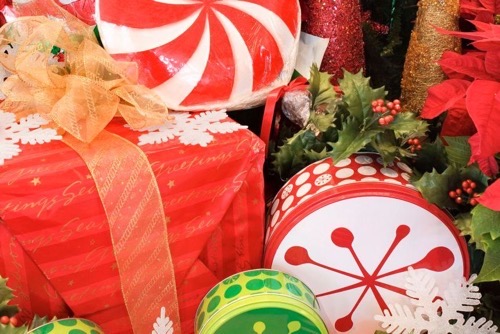 As we head into this unusual holiday season, here's a reminder of how you can shop and earn money for Q300! All of these stores have delivery and curbside pickup as options—so shop safely and put your mind at ease.
Feel free to share these links with grandparents and friends and family as an easy way to donate to Q300 while doing holiday shopping on Black Friday and beyond!
Codes below for:
---
Stop & Shop
Turkey or Tofurkey?
Sign up your Stop & Shop rewards card for their A+ Rewards program! Go to https://stopandshop.com click on "sign in" and choose "Q300" from the drop-down menu. Use your rewards card every time you shop and Q300 will earn a check at the end of the year!
Discount Code and Tips: This also works for their delivery service, Peapod. The Stop & Shop in Maspeth now offers curbside pickup on their roof! The cost is $2.95 for curbside (or rooftop) pickup, but use the code SSPICKUP90 for free pickup for the next 90 days and $10 off your next order. For $5 off $60 orders Tuesdays through Thursdays, use the code SS5OFF.
Amazon
Two ways to earn money for Q300!
Affiliate link: Click through to Amazon through our affiliate link and a cookie will be placed on your computer for 24 hours so that Q300 PTA will receive a percentage of everything you buy during that time period. (Fine print: If you click on another affiliate link from another website during that 24 hours, it will override the Q300 cookie, so please click through before you buy each time.)
Smile: Also, be sure to add Q300 as your charity of choice on the Amazon Smile Stripe at https://smile.amazon.com/ch/47-2258209!
Don't forget to do both to earn the maximum!
Goodshop
Win-win!
Click through to Goodshop (https://www.goodshop.com/?charityid=955390) before doing any of your holiday shopping to receive coupon codes for more than 5,000 stores including GAP, Old Navy, Home Depot, Apple, Macy's, Target and many, many more. You'll get a coupon code to get the best deal and we'll get a percentage of your purchase!
Shutterfly/Tiny Prints
Cute holiday cards!
http://q300pta.shutterflystorefront.com

8% of your purchase price goes back to Q300 PTA!
Children's Bookstore
Books galore!
The owner of Children's Bookstore has extended the 30% giveback through the holiday season! Shop our online book fair (https://www.childrensbookstore.com/welcome/q300-book-fair/?ref=Q300BOOKFAIR) for chapter books, young adult, picture books and more!
Book Culture
Support a local, independent bookstore!
Whether you order online for delivery or in-store pickup at https://www.bookculture.com, be sure to use our code GB-Q300 for 15% back to the PTA. If you're shopping in store, just tell them at check out that you're shopping as part of the Q300 community and we'll be credited the same 15% back. Book Culture has a large selection of adult and kid books, as well as a beautiful selection of toys and gifts.
Primary.com
Check out these affordable and cute kids' clothes from newborn through to 12 years old, with wardrobe staples including family pajamas, uniforms, winter coats, swimsuits, and more. Shop through our Q300 portal (https://www.primary.com/school/q300) for 10% back to the PTA!