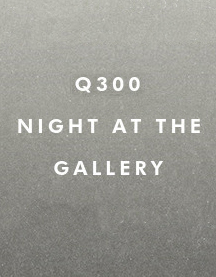 The Q300 PTA invite you to mingle, join in a wine tasting, enjoy some tasty bites, and participate in a raffle – all for the benefit of the students of Q300. Don't miss this unique opportunity for a private viewing for our community and to enjoy some adult conversation over a nice glass of wine.
Q300 Night at the Gallery
Friday April 15th, 7PM
Klaus von Nichtssagend Gallery
54 Ludlow St., New York, NY 10002
Tickets are $50 per person and can be purchased through the PTA's Paypal account, by sending a check made out to Q300 PTA (please note "gallery night" in the memo on the check) in your child's communication folder.
Stay tuned for details about the amazing raffle opportunities at the event.
Friends and family welcome. Unfortunately this event is not a fun activity for kids.