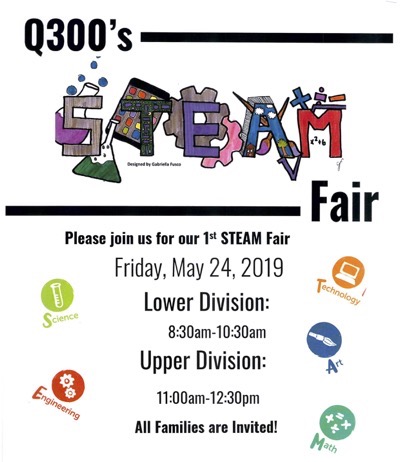 Date: Friday, May 24, 2019
Time: Lower Division: 8:30am-10:30am / Upper Division: 11:00am-12:30pm
Place: Q300 Lower Division and Upper Division
Description: Q300 is hosting the 1st annual STEAM Fair. This celebration will showcase classroom projects that will get everyone excited about learning and experimenting STEAM (which is an abbreviation for Science, Technology, Engineering, Art & Math). All Q300 families are invited.