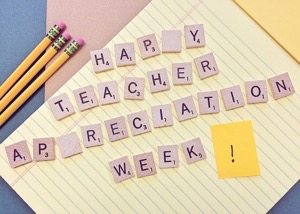 Teacher Appreciation Week this year is Monday, May 6 – Friday, May 10 and the Q300 PTA has sponsored a breakfast at both campuses on Tuesday, May 7th, 2019. Please see how you can help and sign up to help at the links below:
Volunteers are needed to set up breakfast on Tuesday, May 7th at both the Lower Division and Upper Division Campuses. Donations of table cloths, paper goods and flowers are requested to help make the breakfast special for our amazing teachers. Donations should be sent in to the main office by Monday, May 6th.
Breakfast volunteers should arrive at the venue by 8:15am on Tuesday, May 7th.
Thanks in advance for your help!