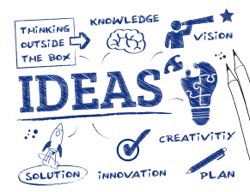 The success of our school community depends on the enthusiasm, ideas, and work of parents like you. Do you have a community building project idea? Interested in initiating a new fundraiser? Have a way to help strengthen the Q300 school community? The Q300 PTA would like to hear your thoughts!
If you have a specific idea that you would like to implement, please fill out this online form: https://docs.google.com/forms/d/1HK86JzslrkWj2eyZBcFnvk9GC8ztkrKjXNvm1Iusf6Q/viewform?edit_requested=true
Please note that all Q300 PTA events/projects are subject to the regulations covering 501(c)(3) (tax-exempt not-for-profit organization) and the NYC DOE's Chancellor's regulations. All events/projects must have their proposal, work plan and budget approved by the PTA Board.
If you have any questions with this form please contact president[at]q300pta.org.