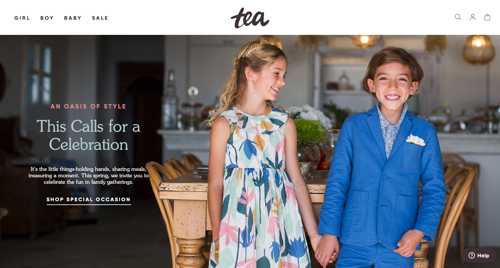 Starting this Sunday, February 23, 2020 through March 8, 2020, we are participating in Tea Collection School Days fundraiser. Shop at https://www.teacollection.com. Once items are added to the cart and you proceed to checkout, you will be prompted to enter your organization's promo code.
Our promo code is: SDSP20Q300PTA (This is different than how they have done the promotion in the past.)
Once the code is applied, we will receive 10% back of the final order total before tax and shipping, for each purchase using this code.
About Tea (from https://www.teacollection.com/about/the-tea-story)
Tea began with the dream to inspire global connection and curiosity for little citizens of the world. We believe that no matter where we live or what language we speak, there is so much we all have in common. We travel the world bringing the beauty of different cultures and modern design to children's clothing.
If you have any questions, please contact the co-VP of Fundraising at fundraising[at]q300pta.org.