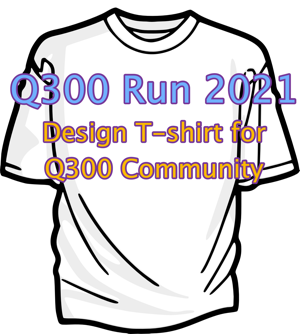 The first Q300 Fun Run will be organized in Spring 2021. In preparation for this activity, we are calling for FUN RUN T-Shirt Design Submissions! If you have a great idea for a Q300 Fun Run 2021 T-Shirt, please send it to fundraising

q300pta.org by Friday March 12th, 2021.
Here are the submission criteria:
Have "Q300 Fun Run 2021" on the design
1 color design
Max size: 5 MB, in the following file types: Accepted File Types (JPG, JPEG, PNG, GIF, BMP, PDF)
For inquireis, contact fundraising

q300pta.org.