The Q300 PTA is seeking Neighborhood Liaisons! Are you looking for a low-stress, low-demand way to get involved with the Q300 community?; Do you enjoy arranging group outings?; Do you have ideas for activities in your neighborhood that you'd like to share with other Q300 families?; Would you like to make new families feel welcome?
The liaisons will welcome new families, provide neighborhood info/events, and may organize community outings under the safety guidelines as set forth by the City and DOE.
Neighborhood Liaisons are a valuable link between neighborhoods and the larger Q300 community. They share information with Q300 neighbors about local events, suggest outings and provide opportunities for community gatherings.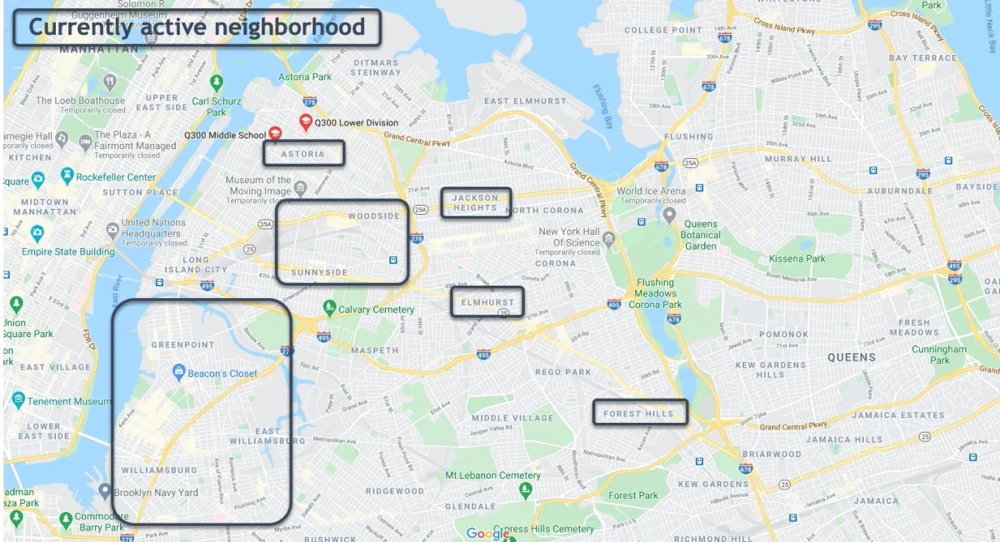 See http://q300pta.org/pta/volunteer-neighborhood-liaisons/ for more information about the neighborhood liaison. If you have questions or would like to be neighborhood liaison, please contact at communityaffairs@q300pta.org.