By now students have brought home flyers for the Read-a-thon, which usually ends by the first week of school, but we have extended the deadline this year to Monday Oct. 18th, 2021!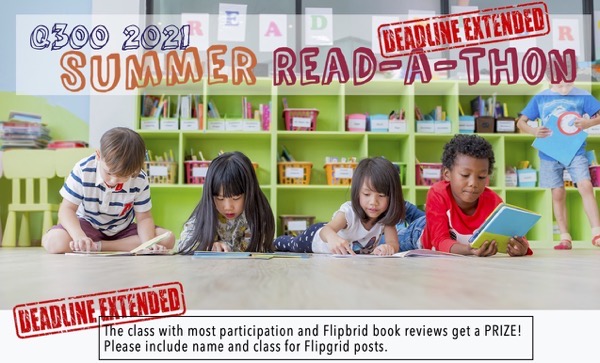 Below is the list of GoFundMe Teams. Click on the team of your child(ren) and raise your donation there.
We would love to see your students' reviews on FlipGrid! (only nycstudents.net accounts can access) Grownups can also post reviews of books in their own section 🙂
Your students can be sponsored by friends and family, to help raise funds for Q300 PTA and support enrichment programs. This year we are working with GoFundMe OR checks sent directly to LD school office.
Questions about how to set up your team's GoFundMe? We made a step-by-step video if it's helpful! Check out https://youtu.be/0yXat_EQ4e0
Any questions? Just reach out to fundraising@q300pta.org.