The DOE and District 30 Superintendent, Dr. Philip Composto, continues to encourage families to opt-in to Covid Testing in school. Student will be given a free and easy PCR test during school hours and results will be sent to parent's or guardian's email addresses on file in their NYCSA account.
Here is a video from the DOE demonstrating how students are tested in school:
See below for instructions on how to easily opt-in on your mobile device with your child's Health Screener. (see this Step-by-Step PDF slides)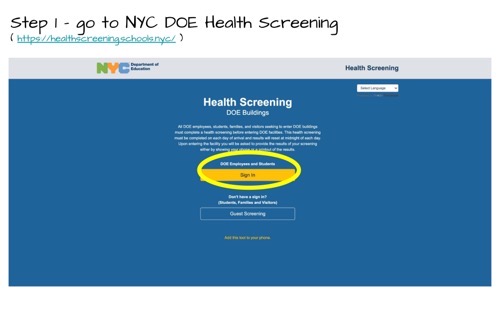 Additionally, you can download a paper copy of the Consent Form to complete and hand in to your student's teacher. Click https://www.schools.nyc.gov/docs/default-source/default-document-library/fall-2021-student-testing-consent-form to print the paper Form.
In-school COVID PCR testing is free, easy and keeps our community informed and safe. Thank you for doing your part in keeping #Q300Strong.